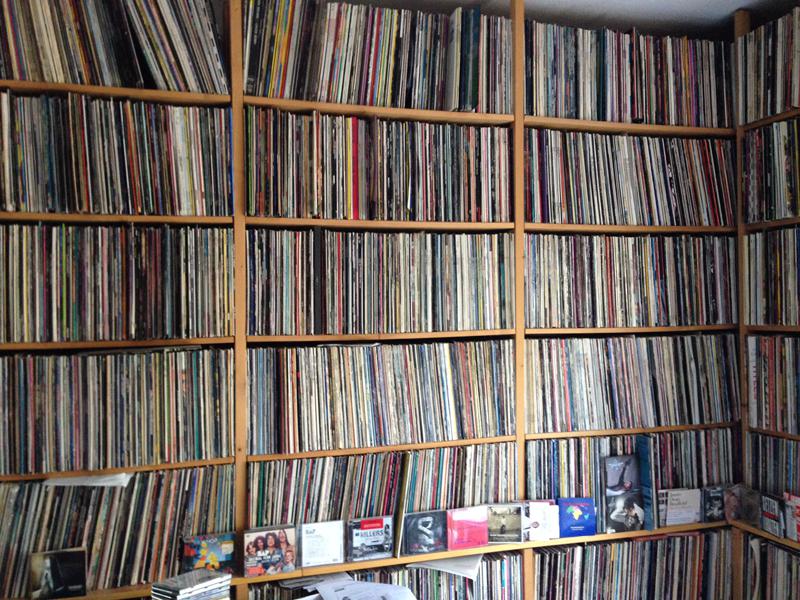 Ausgabe vom 19.04.2021: Limbo Down
Hören
In dieser Ausgabe geht es um Neues und Aktuelles von
Paul Weller
, Texas, Royal Blood, The Dust Coda,
NOFX
, Landmvrks, Tom Morello & Serj Tankian, Serj Tankian, Architects, Cheap Trick, Mammoth WVH, Evanscence,
Älteres von The Virginmarys, The Mothers Of Invention (wg. des 74. Geburtstages von Mark Volman (Phlorescent Leech) – (ex-Turtles, Mothers Of Invention, Phlorescent Leech & Eddie),
aber leider keine eindringlichen und verschärften Konzert-/Tourneehinweise/Veranstaltungshinweise stattdessen #lauterwerden, Club 100 etc.
Weitere Ausgaben von Rock The Casbah
Playlist
1.
Paul Weller / Cosmic Fringe
Fat Pop (Volume 1) / Polydor / Universal

…

2.
Texas / Mr. Haze
Hi / BMG Rights Management

…

3.
Royal Blood / Limbo
Typhoon / Warner Music International

…

4.
The Dust Coda / Limbo Man
Mojo Skyline / Earache Records

…

5.
NOFX / Doors And Fours
Single Album / Fat Wreck Chords

…

6.
Landmvrks / Tired Of It All
Lost In The Waves / Arising Empire / Sharp Tone Records

…

7.
The Virginmarys / Eye For An Eye
Northern Sun Sessions / Threehearts

…

8.
Tom Morello & Serj Tankian / Natural's Not In It
The Problem Of Leisure: A Celebration Of Andy Gill & Gang Of Four / Gill Music Ltd

…

9.
Serj Tankian / Your Mom
Elasticity / BMG Rights Management

…

10.
Architects / Little Wonder (Feat. Mike Kerr)
For Those The Wish To Exist / Epitaph

…

11.
Cheap Trick / The Summer Looks Good On You
In Another World / BMG Rights Management

…

12.
Mammoth WVH / Don't Back Down
Don't Back Down (Single) / EX1 Records

…

13.
Evanescence / Take Cover
The Bitter Truth / Columbia / Sony

…

14.
Frank Zappa & Mothers Of Invention / Happy Together / Peaches En Regalia
Filmore East – 1971 / Bizarre / Reprise / Warner Brothers

…