Sunday Service
This Is The Kit mit Patrick Ziegelmüller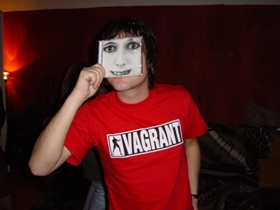 Ausgabe vom 02.02.2012: This Is The Kit mit Patrick Ziegelmüller
Hood aus Leeds sind der ewige Geheimtipp. Seit über 20 Jahren musizieren die beiden Brüder Chris und Richard Adams und haben so einige musikalische Trends überstanden.
Grob heruntergebrochen könnte man ihr Schaffen auf die Essenz von
The Notwist
,
Radiohead
und
Animal Collective
zusammenfassen. Mit
"Recollected" erscheint diese Woche eine 6 CD-Box der kultartig verehrten Band. Auf 500 Stück limitiert befinden sich in der Box neben den regulären Alben (Outside Closer, Cold House, Cycle Of Days And Seasons, Rustic Houses Forlom Valleys) auch B-Seite und Raritäten.
Wohl dem, wer ihr grandioses, auf 200 LPs limitiertes, Debutalbum Cabled Linear Traction sein eigen nennt und welches leider aus rechtlichen Gründen nicht in dieser Box enthalten ist!
Zudem wird es heute Musik geben von
This Is The Kit
, James Levy und The Chap. Stay tuned!
Weitere Ausgaben von Sunday Service
Playlist
1.
Ulrich Schnauss & Mark Peters / The Child Or The Pigeon
Underrated Silence / Bureau B

…

2.
Laura Gibson / Skin, Warming Skin
La Grande / City Slang

…

3.
Quakers And Mormons / Down Is Up
Evolvotron / La Valigetta

…

4.
Quakers And Mormons / Moldova
Evolvotron / La Valigetta

…

5.
Wiley / Boom Blast (Sticky Rmx)
Evolve Or Be Extinct / Big Dada

…

6.
The Dø / Gonna Be Sick! (Mylo Rmx)
Both Ways Open Jaws / Naïve

…

7.
RM Hubbert / Car Song
Thirteen Lost & Found / Chemikal Underground

…

8.
RM Hubbert / The False Bride
Thirteen Lost & Found / Chemikal Underground

…

9.
The Chap / What Did We Do
We Are Nobody / Lo Recordings

…

10.
Mohna / Crafts
The Idea Of It / Sunday Service

…

11.
LAL / Background
LAL / Public Transit

…

12.
Burnt Friedman / Rimuse
Bokoboko / Nonplace

…

13.
Blue Fields / Best Served Cold
Ghost Story / Haunt Music

…

14.
Twin Sister / Bad Street (Lindstom & Prins Thomas Rmx)
In Heaven / Domino

…

Stunde 2:
1.
First Aid Kit / I Found A Way
The Lion's Roar / Wichita

…

2.
Barry Adamson / Get Your Mind Right
I Will Set You Free / Central Control

…

3.
Pete Philly / One
One / PIAS

…

4.
James Levy & The Blood Red Rose / Sneak Into My Room
Pray To Be Free / Heavenly

…

5.
James Levy & The Blood Red Rose / Give Me Happiness
Pray To Be Free / Heavenly

…

6.
Black Bananas / Acid Song
Rad Times Xpress IV / Drag City

…

7.
Hood / The Lost You
Recollected / Domino

…

8.
Hood / You Show No Emotion At All
Recollected / Domino

…

9.
The Magnetic Fields / Andrew In Drag
Love At The Bottom Of The Sea / Domino

…

10.
This Is The Kit / See Here
Wriggle Out The Restless / Disco Ordination

…

11.
This Is The Kit / Easy Pickings
Wriggle Out The Restless / Disco Ordination

…

12.
This Is The Kit / Eartquake
Wriggle Out The Restless / Disco Ordination

…

13.
This Is The Kit & Francois Of The Atlas Mountains / Spinney
Wriggle Out The Restless / Disco Ordination

…

14.
Die Aeronauten / Zementgarten
Too Big To Fail / Rookie

…

15.
Die Aeronauten / Asino Morto
Too Big To Fail / Rookie

…