Sunday Service
Cristobal And The Sea – Peach Bells EP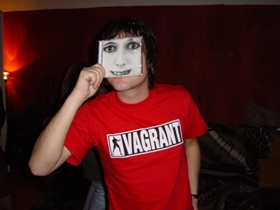 Es scheint die Woche der EPs (Extended Play) zu sein, dieser Zwitter aus Single und Album erfreut sich zum Jahresende einer großen Präsenz. Cristobal And The Sea treffen mit ihrer "Peach Bells EP" gleich ins Schwarze. Die fünf Songs, die darauf zu hören sind, gehören ganz vorne auf die Jahresbestenlisten!
Bonobo meldet sich mit neuen Material auf der "Flashlight EP" zurück,
The Brian Jonestown Massacre
klingen auf "+ -" wie immer recht düster und das Duo Léyya fusioniert Songwriting mit trockenen Beats. Dazu Neues von
José González
und dem Altmeister Brian Ferry.
Weitere Ausgaben von Sunday Service
Playlist
1.
Alex G / Black Hair
DSU / Lucky Number

…

2.
Alex G / Harvey
DSU / Lucky Number

…

3.
C'mon Tigre / Life Is A Preened Tuxedo Jacket
C'mon Tigre / Africantape

…

4.
Matching Mole / Signed Curtain
Different Every Time / Domino

…

5.
Temples / The Guesser
Sun Structures / Heavenly

…

6.
Temples / Sand Dance (Rmx)
Sun Restructured / Heavenly

…

7.
Aritape / Satellite Angel
Satellite Angel EP / Arik Hayut

…

8.
Bryan Ferry / Loop De Li
Avonmore / BMG

…

9.
Bryan Ferry / A Special Kind Of Guy
Avonmore / BMG

…

10.
Jose Gonzalez / Every Age
Vestiges & Claws / Peacefrog

…

11.
Betty Harris / I Don't Wanna Hear It
New Orleans Soul / Soul Jazz

…

12.
Francine King / Two Fools
New Orleans Soul / Soul Jazz

…

13.
Skalpel / Siesta
Transit / Plug Audio

…

14.
Diplo / Sarah
F10rida / Big Dada

…

Stunde 2:
1.
Rona Geffen / Hol Ba'eynamin
Bilono / RGunlimited

…

2.
Mini Mansions / Death Is A Girl
The Great Pretenders / Caroline

…

3.
Shannon Saunders / Silly Little Things / Caroline

…

4.
Romare / Roots
Projections / Ninja Tune

…

5.
Dels / Burning Beaches (Falty DL Rmx)
Burning Beaches / Big Dada

…

6.
Cristobal And The Sea / Gardens
Peach Bells EP / City Slang

…

7.
Cristobal And The Sea / Disquiet
Peach Bells EP / City Slang

…

8.
Cristobal And The Sea / Violet Tear
Peach Bells EP / City Slang

…

9.
Bonobo / Flashlight
Flashlight EP / Ninja Tune

…

10.
Leyya / Wolves
Drowning In Youth EP / Las Vegas

…

11.
Max Jury / Black Metal
All I Want: The Sonic Factory Sessions EP / Marathon Artists

…

12.
The Brian Jonestown Massacre / Everything Was Very Simple
+ - EP / A Recordings

…