Sunday Service
Schneider Kacirek – Shadows Documents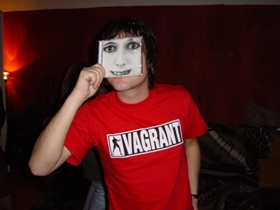 Boxed In ließ im Herbst mit der tollen Single "Run Quicker" aufhorchen. Das dazugehörige gleichnamige Album kann diese hohe Qualität leider nicht halten.
To Rococo Rot-Mitglied Stefan Schneider hat sich auf "Shadows Documents" mit Sven Kacirek zusammengetan. In besten Momenten erinnern die nervösen Rhythmen an das legendäre Gregory Fleckner Quintet.
Animal Collectives
Panda Bear
ist bei "Panda Bear meets the Grim Reaper" leider meilenweit von seiner Bestform entfernt und auch der Kanadier Dan Mangan kann es eigentlich besser. Sein Album "Club Meds" bietet wenig musikalische Höhepunkte.
Weitere Ausgaben von Sunday Service
Playlist
1.
Burnt Friedman & Daniel Dodd-Ellis / Skies Okay Blue
Cease To Matter / Nonplace

…

2.
Young Buffalo / My Place
House / Caroline

…

3.
NovemberDecember / Your Anchor
From The Swing Into The Deep / Nordic Music Society

…

4.
Dutch Uncles / In N Out
O Shudder / Memphis Industries

…

5.
Strikkly Vikkly / Jah Jah
Vol. 1 / Brainlab Groove

…

6.
Strikkly Vikkly / Wakka
Vol. 1 / Brainlab Groove

…

7.
Petite Noir / Shadows
The King Of Anxiety EP / Domino

…

8.
Malcolm Middleton & Dave Shrigley / Dear Brain
Music And Words / Melodic

…

9.
The Drink / Desert
Company / Melodic

…

10.
Deichkind / Denken Sie Groß
Niveau Weshalb Warum / Sultan Günther Music

…

11.
Dan Deacon / Feel The Lightning
Gliss Riffer / Domino

…

12.
Diagrams / Phantom Power
Chromatics / Full Time Hobby

…

13.
Jib Kidder / In Between
Teaspoon To The Ocean / Weird World

…

14.
Noel Gallagher's High Flying Birds / Ballad Of The Mighty I
Chasing Yesterday / Sour Mash

…

Stunde 2:
1.
Sun And The Wolf / The Fisherman
Salutations / World In Sound

…

2.
Archive / Restriction
Restriction / Dangervisit

…

3.
Boxed In / Run Quicker
Boxed Inn / Nettwerk

…

4.
Boxed In / All Your Love Is Gone
Boxed Inn / Nettwerk

…

5.
Panda Bear / Mr. Noah (Edit)
Mr. Noah EP / Domino

…

6.
Panda Bear / Crosswords
Panda Bear Meets The Grim Reaper / Domino

…

7.
Schneider Kacirek / Spiegelmotiv
Shadows Documents / Bureau B

…

8.
Schneider Kacirek / Birds, Bells & Sticks
Shadows Documents / Bureau B

…