Sunday Service
V.A. – Jeff Özdemir & Friends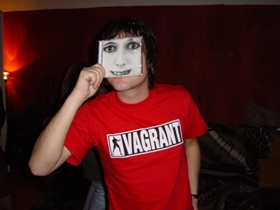 Nach Jahren des Schaffens veröffentlicht Azealias Banks, die Rapperin aus Harlem, mit "Broke With Expensive Taste" endlich ihr Debutalbum. Vor 5 Jahren wäre das der neuste Trend gewesen, heute klingt vieles davon eine Spur abgestanden.
The Go! Team
haben auf "The Scene Between" ihren Rumpelpowerpop (oder war es Powerrumpelpop?) auf retro getrimmt und dabei
leider ein wenig an Raffinesse verloren. Auf der Compilation "Jeff Özdemir & Friends" gibt es von Pop bis Jazz eine Menge toller Musik zu entdecken. Aus dem Hause Soul Jazz Records gibt es Musik aus den Archiven von Studio One: "Jump Up" bietet frühe R&B- und Jazz-Sounds aus Jamaika.
Weitere Ausgaben von Sunday Service
Playlist
1.
Modest Mouse / The Ground Walks, With Time In A Box
Strangers To Ourselves / Epic

…

2.
Attwenger / Kana Daham
Spot / Trikont

…

3.
Ricked Wicky / Piss Face
I Sell The Circus / Fire

…

4.
Grandbrothers / Naive Rider
Dilation / Film

…

5.
Twerps / Stranger
Range Anxiety / Merge

…

6.
Wino & Conny Ochs / Drain
Freedom Conspiracy / Exile On Mainstream

…

7.
Ryley Walker / Primrose Green
Primrose Green / Dead Oceans

…

8.
Jonathan Jeremiah / Wild Fire
Oh Desire / Bmg

…

9.
Jonathan Jeremiah / Arms
Oh Desire / Bmg

…

10.
Ghostpoet / Off Peak Dreams
Shedding Skin / Pias

…

11.
Ghostpoet / X Marks The Spot
Shedding Skin / Pias

…

12.
Nadine Shah / Fool
Fast Food / R&S

…

13.
Hypercolor / Forget
Hypercolor / Tzadik

…

Stunde 2:
1.
Laura Marling / Don't Let Me Bring You Down
Short Movie / Caroline

…

2.
Lower Dens / Societe Anonyme
Escape From Evil / Ribbon Music

…

3.
Faruk Green / Die Sonne
Jeff Özdemir & Friends / Karaoke Kalk

…

4.
Jeff Özdemir / Baby, Can't You See Now
Jeff Özdemir & Friends / Karaoke Kalk

…

5.
Lee Buddah / Andy
Jeff Özdemir & Friends / Karaoke Kalk

…

6.
Alogte Oho Jonas & His Sounds Of Joy / Zota Yinne
Jeff Özdemir & Friends / Karaoke Kalk

…

7.
Azealia Banks / 212
Broke With Expensive Taste / Caroline

…

8.
The Go! Team / Her Last Wave
The Scene Between / Memphis Industries

…

9.
The Go! Team / The Art Of Getting By
The Scene Between / Memphis Industries

…

10.
Bill Wells And Aidan Moffat / This Dark Desire
The Most Important Place In The World / Chemikal Underground

…

11.
Bill Wells And Aidan Moffat / Any Other Mirror
The Most Important Place In The World / Chemikal Underground

…

12.
Abafana Bama Soul / Masisiswane
Next Stop Soweto / Strut

…

13.
Salah Ananse / When I Call
On Deck 3 / Bbe

…