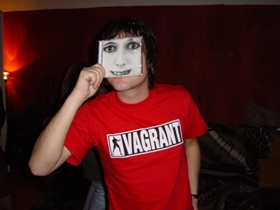 Happyness aus London haben der englischen Musikpresse schon ordentlich die Köpfe verdreht. Ihr Debüt "Weird Little Birthday" bietet charmanten Indiepop.
Tobias Jesso Jr. wird von vielen als next big thing gehandelt. Seine Balladen auf dem Klavier sind mit Emotionen getränkt und erzeugen Gänsehaut pur. The Chap-Frontmann Johannes von Weizsäcker hat mit Erfolg ein neues Projekt. Seine genialen Pop- und Elektrominiaturen werden vom Besten Damenchor der Welt begleitet. Aus dem Hause Soul Jazz Records gibt es Musik aus den Archiven von Studio One: "Jump Up" kompiliert frühe R&B- und Jazz-Sounds aus Jamaika.
Jimi Tenor
und seine Tenors Of Kalma orientieren sich auf "Electric Willow" am Free Jazz von Sun Ra, sind aber auch dem Psychedelic-Rock nicht abgeneigt.
Weitere Ausgaben von Sunday Service
Playlist
1.
Sun And The Wolf / Ghetto Drum
Salutations / World In Sound

…

2.
Chilly Gonzales / Grenn's Leaves
Chambers / Gentle Thread

…

3.
Jeff Özdemir's Halloumi Express / Scheisse
Jeff Özdemir & Friends / Karaoke Kalk

…

4.
Courtney Barnett / Small Poppies
Sometimes I Sit And Think And Sometimes I Just Sit / Marathon Artists

…

5.
Showstar / Casual
Showstar / Vespasonic

…

6.
Pater Katz / When The Day Is Done
We Are Reckoning / Baselinemusic

…

7.
The Elwins / So Down Low
Play For Keeps / Affairs Of The Heart

…

8.
Bill Wells And Aidan Moffat / On The Motorway
The Most Important Place In The World / Chemikal Underground

…

9.
Lord Creator / Rhythm Of The Blues
Studio One Jump Up / Soul Jazz

…

10.
Don Drummond & Rolando Alphonso / Heaven And Earth
Studio One Jump Up / Soul Jazz

…

11.
Mars Needs Women / The Price Of Love
Mars Needs Women / B-Sploitation

…

12.
The Districts / Suburban Smell
A Flourish And A Spoil / Fat Possum

…

13.
Lieutenant / Rattled
If I Kill This Thing We're All Going To Eat For A Week / Dine Alone

…

14.
Tom Brosseau / Take Fountain
Perfect Abandon / Tin Angel

…

Stunde 2:
1.
Gemma Hayes / Palomino
Bones + Longing / Chasing Dragons

…

2.
Happyness / Naked Patients
Weird Little Birthday / Moshi Moshi

…

3.
Happyness / Great Minds Think Alive, All Brains Taste The Same
Weird Little Birthday / Moshi Moshi

…

4.
The Lilac Time / Prussion Blue
No Sad Songs / Tapete

…

5.
Title Fight / Chlorine
Hyperview / Anti

…

6.
Erfolg / Klaviermann
Erfolg / Staatsakt

…

7.
Erfolg / Brillenmann
Erfolg / Staatsakt

…

8.
Tobias Jesso Jr. / Can't Stop Thinking About You
Goon / Matador

…

9.
Tobias Jesso Jr. / How Could You Babe
Goon / Matador

…

10.
Tobias Jesso Jr. / Without You
Goon / Matador

…

11.
Tenors Of Kalma / Gilgames
Electric Willow / Enja

…

12.
Tenors Of Kalma / The Missing Page 1964
Electric Willow / Enja

…