Bordermusic
The Sun Shines Brightly On The Road To Ruin ...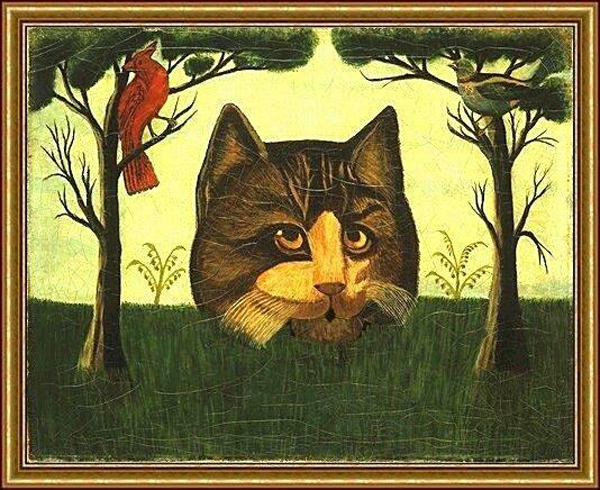 Ausgabe vom 30.11.2015: The Sun Shines Brightly On The Road To Ruin ...
Hören
... American Primitive and Beyond.

Es gibt ja nicht immer was zu sagen. Bordermusic bleibt heute rein instrumental und gibt einen kleinen Überblick über die aktuelle "American Primitive" Szene und Artverwandtes. "The New Age people call it Folk, the Folk people call it New Age, but it is really neither. It's transitional." sagte John Fahey, der wohl bekannteste Vertreter dieser Musik.

Primitiv ist hier weder die Spielweise noch der Vortrag, die Lieder existieren aber nicht in Notenschrift, die meisten Musiker sind "self-taught" und greifen auf Folk, Blues, Country und Bluegrass, also "primitive" Musik, zurück.

Bei den heute vorgestellten Interpreten spielt oftmals sowohl im Titel als auch in der Atmosphäre der Songs Landschaft und Weite eine grosse Rolle. Ideale Musik für einen Roadtrip. Lehnt Euch zurück und lasst die Prärie oder die Wälder an Euch vorüberziehen.
Weitere Ausgaben von Bordermusic
---
melanie deletang
vor 4 Jahren
---
melanie deletang
vor 4 Jahren
Playlist
1.
Daniel Bachmann / Won´t you cross over to that other shore
River / Three Lobed Recordings
2.
Nathan Salsburg / First Field Path
Hard for to win and can´t be won / No Quarter
3.
Nathan Salsburg & James Elkington / Fleurette Africaine
Ambsace / Paradise of Bachelors
4.
Jenks Miller / Imperishable sacred land
Roads to Ruin / Three Lobed Recordings
5.
William Tyler / Last residents of westfall
Impossible Truth / Merge Records
6.
Tommy Guerrero / Los Oceanos de Arena
Perpetual / Too Good
7.
Allah-Las / Yemeni Jade
Worship the sun / Innovative Leisure
8.
Glenn Jones / My garden state
My garden state / Thrill Jockey
9.
Nathan Bowles / Sleepy lake bike club
Nansemond / Paradise of Bachelors
10.
Jack Rose / Kensington Blues
Kensington Blues / Tequilla Sunrise Records
11.
Marisa Anderson / Colfax
Mercury / Mississippi Records
12.
M. Mucci / Dangerous Summer
Dangerous Summer / Tall House Recordings
13.
James Toth / The sun shines brightly on the road to ruin
Roads to Ruin / Three Lobed Recordings