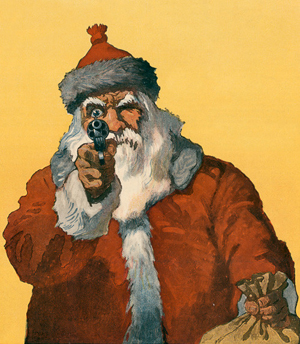 ---
---
Bytemare before Christmas
Bordermusic kann es auch besinnlich: heute eine gepflegte Keks-back-Mistelzweig-aufhäng-Show für the whole familiy.
Vati hat es sich mit Meerschaumpfeife im Ohrensessel bequem gemacht und erwartet freudig eine Prise Jazz und eine Handvoll Country&Western, Mutti will ihre Hüften beim Keksteig ausrollen zu crazy (loco!) Latin Music schwingen und die halbwüchsigen Kinder würden doch so gerne im Wohnzimmer ihre neuesten Rock'n'Roll Tanzschritte ausprobieren, natürlich auf Socken, die Nachbarn....
Das alles und noch viel mehr heute in Bordermusic...zählt doch einfach mal mit wie oft "Jingle Bells" zitiert wird. Der Gewinner bekommt meinen grösstmöglichen Respekt. Frohe Weihnachten!


1.
The Sonics / I Don´T Believe In Christmas
7" / Norton
2.
Reuben Anderson / Christmas Time
Trojan Christmas Box Set / Trojan
3.
The Granville Williams Orchestra / Santa Claus Is Ska-Ing To Town
Trojan Christmas Box Set / Trojan
4.
Buck Owens / Santa Looked A Lot Like Daddy
7" / Capitol
5.
Big John Greer / Santa Do The Mambo
I'm Gonna Lasso Santa Claus / Viper
6.
Amos Milburn / Let´S Make Christmas Merry Babyblues, Barrelhouse & Boogoe Woogie
Blues, Barrelhouse & Boogie Woogie / Capitol
7.
Jimmy Butler / Trim Your Tree
Blues, Blues Christmas (1925-1955) / Document Records
8.
Johnny Cash / I Heard The Bells On Christmas Day
The Christmas Spirit / Sony
9.
Red Sovine / Here It Is Christmas
Christmas With Red Sovine / Gusto Records
10.
Johnny Clarke / I Saw Mommy Kissing Santa Claus
Trojan Christmas Box Set / Trojan
11.
Thee Headcoatees / Santa Claus
The Sisters Of Suave / Damaged Goods
12.
Odetta / Somebvody Talkin´Bout Jesus
Christmas Spirituals / Alcazar
13.
John Coltrane / Green Sleeves
Verve Presents The Very Best Of Christmas Jazz / Verve
14.
Vince Guaraldi Trio / Here It Is Christmas (Vocal)
A Charlie Brown Christmas / Fantas
15.
Donald Byrd / Christo Redentor
A New Perspective / Blue Note
16.
The Youngsters / Christmas In Jail
Doo Wop Christmas / Goldenlane Records
17.
The Marquees / Christmas In The Congo
Best Of Cool Yule / Rhino
18.
Ernest Tubb And His Texas Troubadours / I´Ll Be Walking The Floor This Christmas
Blue Christmas / Decca
19.
Red Simpson / Trucking Trees For Christmas
Truckers´ Christmas / Capitol
20.
Blitzen Trapper / Christmas Is Coming Soon
Blitzen Trapper / Lidkercow Ltd
21.
Jacob Miller / I Wish You A Merry Christmas
Trojan Christmas Box Set / Trojan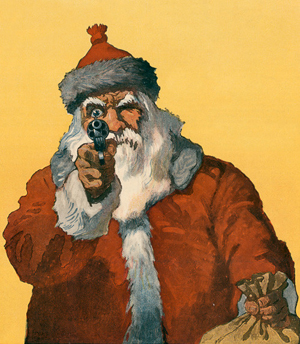 ---
Donnerstag, Sonntag 13 - 14 Uhr
Wdh: Alle zwei Wochen | Sonntag 19 - 20 Uhr
---
Ist Countrymusic der Soul des weißen Mannes oder Soul die Countrymusic des schwarzen Mannes? Weiß Robert Wyatt Rat?

Hat Moondog einen Song darüber geschrieben? Oder sollten wir alle einfach mehr spiritual Jazz aus den 70er-Jahren hören?

Warum haben Inseln spezielle Musik? Und was hat psychedelische italienische Musik mit Pasolini zu tun? Sollte man Moses Asch von Folkways Records posthum einen Nobelpreis verleihen? Sind wirklich alle Jorge-Ben-Platten so gut? Kann man aserbaidschanischen Folkjazz, Tropicália und My Bloody Valentine in einer Radiosendung spielen und keiner schaltet aus?

Die Antwort auf diese Fragen und etliches mehr erhaltet Ihr alle zwei Wochen in Bordermusic. Vielleicht.
---
Genres:
Americana , Avantgarde , Blue Grass , Blues , Country , Dub , Exotica , Experimental , Folk , Global Folk , Improvisierte Musik , Jazz , Noise , Old Time Music , Post-Punk , Psychedelic , Rock'n'Roll , Soul , Surf
---
---