Bordermusic I Feel So Wrong!

(11.12.2017)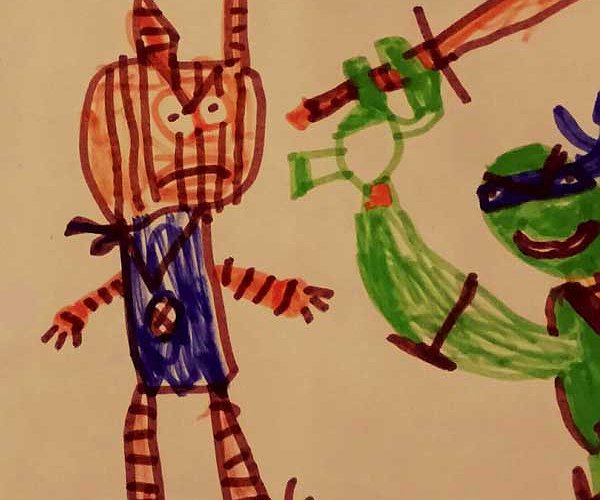 Ausgabe vom 11.12.2017: I Feel So Wrong!
Hören
Nach dem Motto "We Are The Rest, Fuck The Best!" gibt es heute eine kleine Resterampe bei Bordermusic: All die tollen Alben aus diesem Jahr, die bis dato noch keinen Platz in der Sendung gefunden haben, werden heute noch aufgelegt und gewürdigt. Es gibt aber auch einfach so viel Musik, Music from the Future and Music from the Past und dann auch vonne Gegenwart. Da wirste meschugge. Dazu gibt es auch noch ein paar bemerkenswerte Wiederentdeckungen: der junge Arthur Russell und seine New Wave Band, der Sound der peruanischen Anden, die großartige Jackie Shane und belgisch-kongolesischer Future-Afrolectric. Damn!
Weitere Ausgaben von Bordermusic
Playlist
1.
The Black Angels / Comanche Moon
Death Song / Partisan Records
2.
Thee Oh Sees / Nite Expo
Orc / Castle Face
3.
King Gizzard And The Lizzard Wizzard / Sleep Drifter
Flying Microtonal Banana / Heavenly
4.
The Buttertones / Matador
Gravedigging / Innovative Leisure
5.
The Necessaries / Rage
Event Horizon / Be With Records/Sire
6.
Chris Twist / Not So Easy
Hello, I'm Chris Twist / Tripp Tapes
7.
Manolo Avalos / Rio De Paria
Andina: The Sound Of The Peruvian Andes 1968 -1978 / Strut
8.
Ty Segall / Talkin´
Ty Segall / Drag City
9.
Richard Dawson / Ogre
Peasant / Weird World
10.
Kikagaku Moyo / Nobakitani
Stone Garden / Guruguru Brain
11.
Sleaford Mods / I Feel So Wrong
English Tapas / Rough Trade
12.
Jackie Shane / Stand Up Straight And Tall
Jackie Shane: Any Other Way / Numero Group
13.
Baby Lloyd / There´S Something On Your Mind (Part 1)
The Loma Singles Vol.1 / Real Gone Music
14.
Baby Lloyd / There´S Something On Your Mind (Part 2)
The Complete Loma Singles Vol.1 / Real Gone Music
15.
Zazou, Bikaye & Cy1 / Mangungu
Noir Et Blanc / Crammed Discs
16.
Kamasi Washington / Truth
Harmony Of Difference / Young Turks