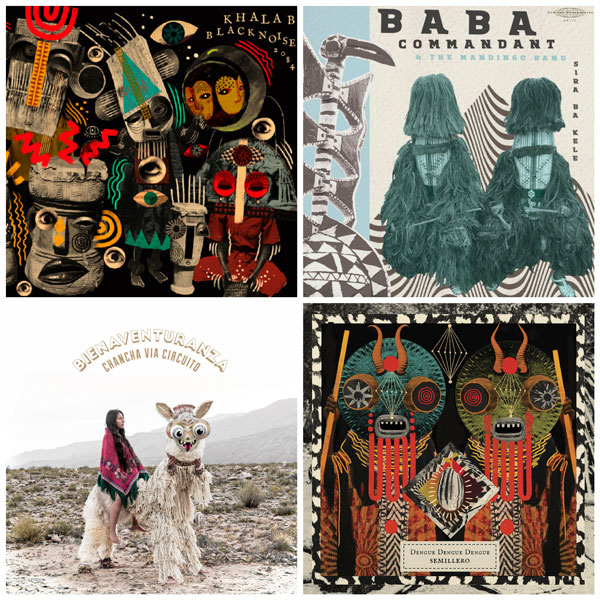 ---
---
I'm A Lover, Not A Fighter
Salsa aus Kolumbien, Afrofuturismus aus Turin und Peru, kosmische Gitarrenexplosionen aus Burkina Faso und elektrifizierter GoGo aus Tansania. Dazu viel Liebe und nur ein klitzekleines bisschen Hass.


1.
DJ Khalab / Father & Grandpa Feat. Gabin Dabire
Black Noise 2084 / On The Corner
2.
Msafiri Zawose / Tusife Majanga
Uhamiaji / Soundway
3.
Dengue Dengue Dengue / Pua
Semillero / On The Corner
4.
Meridian Brothers Y Grupo Renacimiento / La Policia
La Policia / Names You Can Trust
5.
Jose Larralde / Quimey Neuquen (Chancha Via Circuito RMX)
Rio Arriba / ZZK
6.
Chancha Via Circuito / Los Pastores
Bienaventuranza / Wonderwheel
7.
Esther Suarez / Recuerdos Del Ayer
La Bolognesina / Little Axe
8.
Le Mystère Jazz De Tombouctou / Leli
Le Mystère Jazz De Tombouctou / Kindred Spirits
9
Baba Commandant And The Mandingo Band / Loga Fo Djelba
Siri Ba Kele / Sublime Frequencies
10.
DJ Khalab / Dense Feat. Shabaka Hutchings Tommaso Cappellato
Black Noise 2084 / On The Corner
11.
Nairobi Matata Jazz / Mapenzi Hayana Daktari (Frankie Francis Edit)
Kenya Special Remix EP / Soundway
12.
Msafiri Zawose / Malugaro
Uhamiaji / Soundway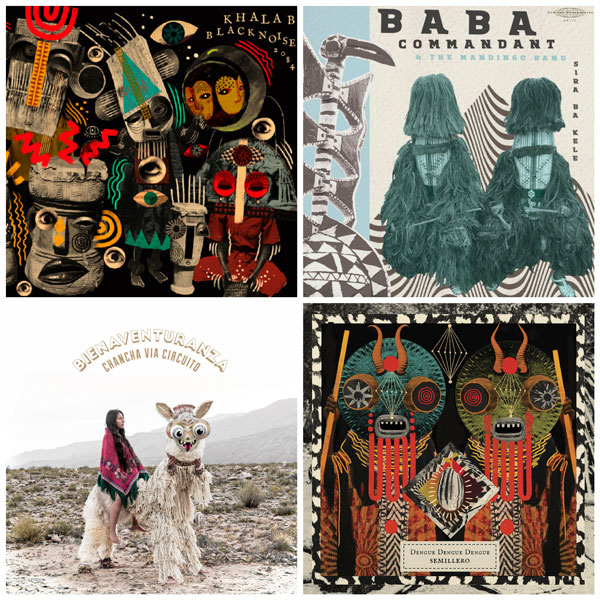 ---
Donnerstag, Sonntag 13 - 14 Uhr
Wdh: Alle zwei Wochen | Sonntag 19 - 20 Uhr
---
Ist Countrymusic der Soul des weißen Mannes oder Soul die Countrymusic des schwarzen Mannes? Weiß Robert Wyatt Rat?

Hat Moondog einen Song darüber geschrieben? Oder sollten wir alle einfach mehr spiritual Jazz aus den 70er-Jahren hören?

Warum haben Inseln spezielle Musik? Und was hat psychedelische italienische Musik mit Pasolini zu tun? Sollte man Moses Asch von Folkways Records posthum einen Nobelpreis verleihen? Sind wirklich alle Jorge-Ben-Platten so gut? Kann man aserbaidschanischen Folkjazz, Tropicália und My Bloody Valentine in einer Radiosendung spielen und keiner schaltet aus?

Die Antwort auf diese Fragen und etliches mehr erhaltet Ihr alle zwei Wochen in Bordermusic. Vielleicht.
---
Genres:
Americana , Avantgarde , Blue Grass , Blues , Country , Dub , Exotica , Experimental , Folk , Global Folk , Improvisierte Musik , Jazz , Noise , Old Time Music , Post-Punk , Psychedelic , Rock'n'Roll , Soul , Surf
---
---