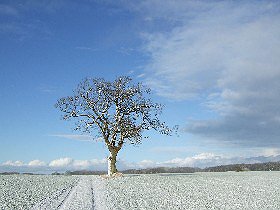 Ausgabe vom 21.02.2008:
Das Londoner Label Ninja Tune kommt aus dem Feiern nicht raus. So fiel vor wenigen Monaten der 100ste Release des Sublabels Big Dada auf den 10ten Geburtstag und wurde mit der exzellenten Compilation "Well Deep - Ten Years of Big Dada Recordings" zelebriert.
Dann begann mit dem Jahr 2008 das zwanzigste Jahr der Radiosendung Solid Steel, die ursprünglich von den Label-Chefs
Coldcut
gegründet wurde.
Und nun folgt nach Funkjazztical Tricknology, Flexistentialism, Funkungfusion und Xen Cuts mit "You Don't Know" die fünfte großartige Labelcompilation.
Als ob das nicht genug wäre, stehen auch noch einige vielversprechende Album-Releases von Ghislain Poirier, The Bug, Zero dB und
Cadence Weapon
an.
Mehr über die Geschichte und Auszüge aus all diesen Platten hört ihr heute bei BTTB.
Weitere Ausgaben von BTTB – Back To The Basics
Playlist
1.
Ghislain Poirier / Diaspora
No Ground Under (2008) / Ninja Tune

…

2.
Cadence Weapon / House Music
Afterparty Babies (2008) / Big Dada

…

3.
Bonobo / Nightlite (Zero dB Reconstruction feat. Bajka)
VA - You Don't Know: Ninja Cuts (2006) / Ninja Tune

…

4.
Ghislain Poirier / Blazin' (Modeselektor Rmx feat. Face T.)
VA - You Don't Know: Ninja Cuts (2007) / Ninja Tune

…

5.
Coldcut / Just For The Kick (feat. Annette Peacock)
VA - You Don't Know: Ninja Cuts / Sound Mirrors (2006) / Ninja Tune

…

6.
Part 2 / Hard Times (feat. LSK)
VA - Well Deep / Live From The Breadline (2005) / Big Dada

…

7.
Cadence Weapon / Do I Miss My Friends?
Afterparty Babies (2008) / Big Dada

…

8.
Beatphreak / The Plunderphonic EP: Gospel Nights (Django's Edit)
The Plunderphonic EP (2004) / Jack To Phono

…

9.
Cadence Weapon / Messages Matter
Afterparty Babies (2008) / Big Dada

…

10.
Clouddead / Physics Of A Unicycle
VA - You Don't Know: Ninja Cuts / Ten (2004) / Big Dada

…

11.
John Matthias / Everymore
VA - You Don't Know: Ninja Cuts (2008) / Ninja Tune

…

12.
Max & Harvey / Thieves
VA - You Don't Know: Ninja Cuts (2008) / Ninja Tune

…

13.
The Cinematic Orchestra / Breathe (Susumu Yokota Mix feat. Fontella Bass)
VA - You Don't Know: Ninja Cuts (2008) / Ninja Tune

…