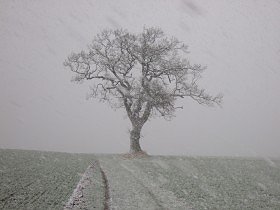 Ausgabe vom 04.12.2008:
Wie bereits angekündigt wird heute das Soul <->
HipHop
-Loch gefüllt, das in den letzten Sendungen durch Nichtbeachtung entstanden ist. Insgesamt hört ihr drei HipHop-Tunes zusammen mit ihrer Sample-Quelle - zwei davon aus dem neuen, grandiosen Album von
Q-Tip
. Außerdem im Programm: GZA/Genius, Antony & The Johnsons, The Bamboos, Eek-A-Mouse und andere.
Weitere Ausgaben von BTTB – Back To The Basics
Playlist
1.
Osymyso / BTTB-Intro
unreleased / BTTB

…

2.
GZA / Genius / Cinema (feat. Justice Kareem)
Pro Tools / Babygrande

…

3.
Jake One / The Truth (Instrumental)
12" only / Rhymesayers

…

4.
Jake One / The Truth (feat. Freeway & Brother Ali)
12" only / Rhymesayers

…

5.
Johnnie Taylor / At Night Time
Super Taylor / Stax

…

6.
Black Ivory / You And I
7" only / Today

…

7.
Q-Tip / Gettin Up
The Renaissance / Universal Motown

…

8.
Q-Tip / Official
The Renaissance / Universal Motown

…

9.
Q-Tip / Won't Trade
The Renaissance / Universal Motown

…

10.
Ruby Andrews / You Made A Believer (Out Of Me)
7" only / Zodiac

…

11.
The Bamboos / Amen Brother
Side-Stepper / Tru Thoughts

…

12.
The Bamboos / Nightsport
Side-Stepper / Tru Thoughts

…

13.
Lettuce / Move On Up (feat. Dwele)
7" only / Unique

…

14.
El Michels Affair / This One's For My Baby
The PJ's...From Afar / Truth & Soul

…

15.
Eek-A-Mouse / Terrorists In The City
The Mouse & The Man / Greensleeves

…

16.
Kidkanevil / R.I.P. (feat. Double D Dagger)
Back Off Man, I'm A Scientist / First Word

…

17.
Antony & The Johnsons / Shake That Devil
Another World EP / Rough Trade

…

18.
Antony & The Johnsons / Hope Mountain
Another World EP / Rough Trade

…