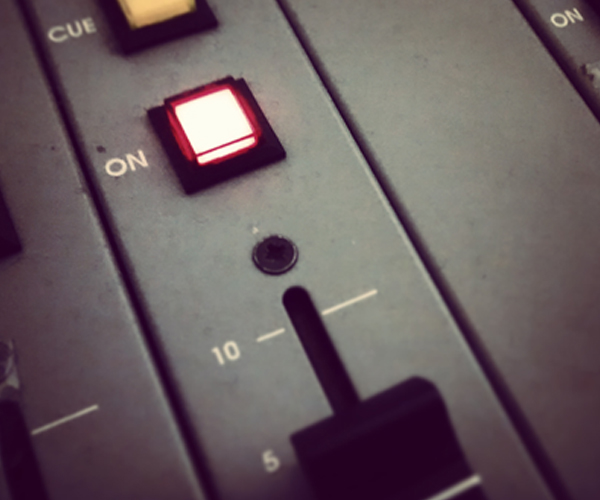 Ausgabe vom 01.11.2020: Roger O'Donnell, Dick Dodd, Ela Minus
Hören
Heute unter anderem mit Musik zum 65. Geburtstag von Roger O'Donnell, Keyboarder unter anderem bei
The Cure
, The Thompson Twins und The Psychedelic Furs.
Wir erinnern außerdem an den US-amerikanischen Musiker Dick Dodd. In den frühen 1960er-Jahren spielte Dick Dodd in zwei der ersten und einflussreichsten Surfrock-Bands: The Belairs und Eddie And The Showmen. Charterfolge feierte Dick Dodd außerdem als Sänger der Band The Standells.
Zudem hört Ihr Musik von
Ela Minus
- ihre Platte "Acts Of Rebellion" ist unser aktuelles Album der Woche.
Weitere Ausgaben von ByteFM Magazin: Der Wochenrückblick
Playlist
1.
Power Of Attorney / Changing Man
Changing Man (Single) / Brewerytown Records
2.
Gregory Isaacs / My Relationship
Cool Ruler / Tad's Record
3.
Simply Red / Night Nurse
The Very Best Of Simply Red / Simplyred.com Ltd
4.
OutKast / So Fresh, So Clean
Stankonia / Arista Records
5.
Die Ärzte / E.V.J.M.F.
Hell / Hot Action Records
6.
Dr. John / Getaway
Locked Down / Nonesuch
7.
Jerry Jeff Walker / Mr. Bojangles
Mr. Bojangles (Single) / Atlantic Recording
8.
Girl Ray / Show Me More
Show Me More (Single) / Moshi Moshi
9.
The Belairs / Mr. Moto
Volcanic Action! / Sundazed Music
10.
The Standells / Dirty Water
Dirty Water / UMG
11.
Gum Country / Talking To My Plants
Somewhere / Dinosaur City Records / PIAS
12.
Ela Minus / El Cielo No Es De Nadie
Acts Of Rebellion / Domino
13.
Ideal / Monotonie
Der Ernst des Lebens / WM Germany
14.
Annette Humpe / Ich küsse ihren Mann
Solo / Universal Music
15.
The Dance / Do Yourself A Favor
Soul Force / Statik
Stunde 2:
1.
3 South & Banana / 55 Million Light Years Away
3 South & Banana / Some Other Planet Records
2.
Wayne Fontana & The Mindbenders / The Game Of Love
The Game Of Love (Single) / Fontana Records
3.
Wayne Fontana & The Mindbenders / A Groovy Kind Of Love
The Mindbenders / Fontana Records
4.
Jay-Z / I Just Wanna Love U (Give It 2 Me)
The Dynasty / Def Jam
5.
Dirty Projectors / Searching Spirit
Searching Spirit / Domino
6.
Jay-Z / Streets Is Talking (feat. Beanie Sigel)
The Dynasty / Def Jam
7.
The Thompson Twins / Lies
Lies / Arista Records
8.
The Cure / Lovesong
Disintegration / Polydor
9.
Roger O'Donnel, Jennifer Plague / I'll Say Goodbye
2 Ravens / 99X/10 Records
10.
Varsoom / Our Planet
Our Planet / Nebur Recordings
11.
Ela Minus / Tony
Acts Of Rebellion / Domino
12.
Pulp / Common People
Different Class / Island Records
13.
Pulp / Disco 2000
Different Class / Island Records
14.
Mildlife / Vapour
Automatic / Heavenly Recordings