ByteFM Magazin am Morgen mit Vanessa Wohlrath

(05.04.2016)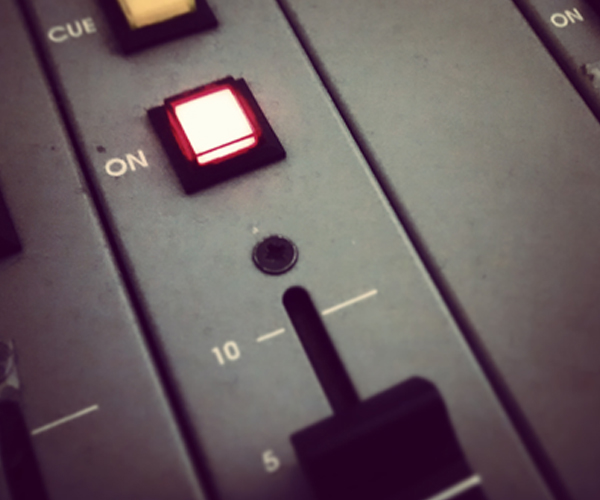 Im heutigen ByteFM Magazin am Morgen gibt es wieder zahlreiche Hinweise auf Tourneen von u.a.
Protomartyr
, William Fitzsimmons und Locas In Love.
Außerdem erinnern wir an den Sänger der Boogie- und Bluesband Canned Heat, Bob 'The Bear' Hite, der heute vor 35 gestorben ist.
Unser ByteFM
Album der Woche
kommt von Woods und heißt "City Sun Eater In The River Of Light".
Weitere Ausgaben von ByteFM Magazin
Playlist
1.
Courtney Barnett / Debbie Downer
Sometimes I Sit And Think, And Sometimes I Just Sit / Marathon Artists

…

2.
The Internet / Gabby (Feat. Janelle Monáe)
Ego Death / Odd Future

…

3.
Locas In Love / Ultraweiß
Kalender / Staatsakt

…

4.
Sharon Jones & The Dap-Kings / Inspiration Information
Soul Time! / Daptone Records

…

5.
Charles Bradley / Nobody But You
Changes / Daptone Records

…

6.
Woods / Creature Comfort
City Sun Eater In The River Of Light / Woodsist

…

7.
Ol' Dirty Bastard / Dirty Dirty
Osirus / Pias

…

8.
Tan Leracoon / Cry Me A River
Dangerously Close To Love / Légère Recordings

…

9.
Canned Heat / Going Up The Country
The Best Of Canned Heat / EMI Catalog

…

10.
Canned Heat / Refried Boogie
King Of The Boogie / Excalibur Recordings

…

11.
Canned Heat / The Feelin' Is Gone
Hooker N' Heat / EMI Catalog

…

12.
Canned Heat / Fried Hockey Boogie
On The Road Again / Capitol Records

…

13.
Widowspeak / Stoned
All Yours / Captured Tracks

…

14.
Gallant / Skipping Stones
Ology

…

15.
Matt Elliott / Wings And Crown
The Calm Before / Ici D'ailleurs

…

16.
El Guincho / Sega
Hiperasia / Everlasting Records

…

17.
J Dilla / Workinonit
Donuts / Stones Throw

…

18.
Protomartyr / Boyce Or Boice
The Agent Intellect / Sub Pop

…

19.
The Weather Station / Way It Is, Way It Could Be
Loyalty / Paradise Of Bachelors

…

20.
William Fitzsimmons / Beautiful Girl
Gold In The Shadow / Grönland Records

…

21.
Le Hammond Inferno / F.S.B.
My First Political Dance Album / Bungalow

…

22.
Jochen Distelmeyer / Toxic
Songs From The Bottom, Vol. 1 / Four Music Productions

…

23.
JOCO / Why Didn't I See
Horizon / Columbia

…

24.
Talking To Turtles / Grizzly Hugging (Live Bei Bytefm)

…

25.
The Whitest Boy Alive / Burning
Dreams / Bubbles

…

26.
Albrecht Schrader / Pathos Im Alltag
Leben In Der Großstadt EP / Staatsakt

…

27.
El Perro Del Mar / Walk On By
Walk On By / Memphis Industries

…