ByteFM Magazin Dirk Darmstaedter zu Gast bei Siri Keil

(29.04.2016)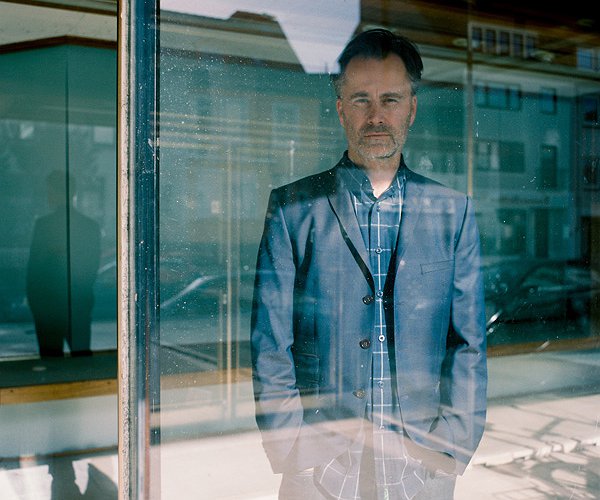 Ausgabe vom 29.04.2016: Dirk Darmstaedter zu Gast bei Siri Keil
Hören
Heute besucht uns der Hamburger Musiker und Songschreiber Dirk Darmstaedter.
Bis 1996 war er Sänger und Gitarrist der Band The Jeremy Days mit denen er 1988 mit dem Song "Brand New
Toy
" auf Platz 11 der der deutschen Hitparade kletterte.
2002 gründete er das Indie-Plattenlabel Tapete Records und veröffentlicht seit 1998 Solo-Alben, u.a. auch unter dem Namen "Me and Cassity". In diesem Jahr erschien mit "Beautiful Criminals" Darmstaedters 13. Album.
Wir präsentieren Euch auch die Tour von Dirk Darmstaedter:
06.05.2016 Magdeburg - HofGalerie
08.05.2016 Leipzig - Täubchenthal
09.05.2016 Frankfurt am Main - Mousonturm
10.05.2016 Berlin - Auster-Club
11.05.2016 Hamburg - Knust
12.05.2016 Düsseldorf - Pitcher
13.05.2016 Köln - Stereo Wonderland
17.05.2016 München - Milla
24.05.2016 Dresden - Bärenzwinger
Weitere Ausgaben von ByteFM Magazin
Playlist
1.
The Coathangers / Make It Right
Nosebleed Weekend / Suicide Squeeze Records
2.
Nujabes / Thank You
Free Soul Nujabes - Second Collection / Hyde Out Recordings
3.
The Heavy / Turn Up
Hurt & The Merciless / Counter Records
4.
July Talk / Summer Dress
July Talk / Sleepless Records
5.
La Luz / You Disappear
Weirdo Shrine / Hardly Art
6.
Tacocat / You Can't Fire Me, I Quit
Lost Time / Hardly Art
7.
Thin Lizzy / Jailbreak
Jailbreak / Mercury
8.
The Who / I Can't Explain (Live At San Francisco Civic Auditorium 1971)
The Who- The Greatest Hits & More (International Version (Edited)) / Polydor
9.
Ezra Furman & The Harpoons / Teenage Wasteland
Mysterious Power / Koch Records
10.
Jeffrey Lewis / Sad Screaming Old Man
Manhattan / Rough Trade
11.
Die Nerven / Wüste
Out / Glitterhouse
12.
Anthony Hamilton & Elayna Boynton / Freedom
Django Unchained (Original Motion Picture Soundtrack) / Universal
13.
Hiatus Kaiyote / Swamp Thing
Choose Your Weapon / Flying Buddha
14.
Jain / Come
Zanaka / Spookland
15.
Elvis Costello And The Roots / Walk Us Uptown
Wise Up Ghost & Other Songs / Blue Note
16.
Kano / This Is England
Made In The Manor / Parlophone
17.
Astronautalis / Midday Moon
This Is Our Science / Fake Four
18.
The Last Shadow Puppets / Bad Habits
Everything You've Come To Expect / Domino
19.
Woog Riots / Nuclear Bunker
Alan Rusbridger / From Lo-Fi To Disco!
20.
Funkstörung / I Does It
Pampa Vol. 1 / Pampa
21.
The Smiths / This Charming Man (2011 Remastered Version)
The Smiths / WEA
22.
Dirk Darmstaedter / Pop Guitars
Beautiful Criminals / Beg Steal & Borrow
23.
Dirk Darmstaedter / Five Years (Live bei ByteFM) / ByteFM
24.
Dirk Darmstaedter / Sing The Newspaper
Beautiful Criminals / Beg Steal & Borrow
25.
Carnival Youth / Never Have Enough
Never Have Enough (EP) / Popup-records
26.
Laura Gibson / The Cause
Empire Builder / City Slang
27.
Einar Stray Orchestra / Politiricks
Politiricks / Sinnbus