ByteFM Magazin
The Knack, My Sharona, Efterklang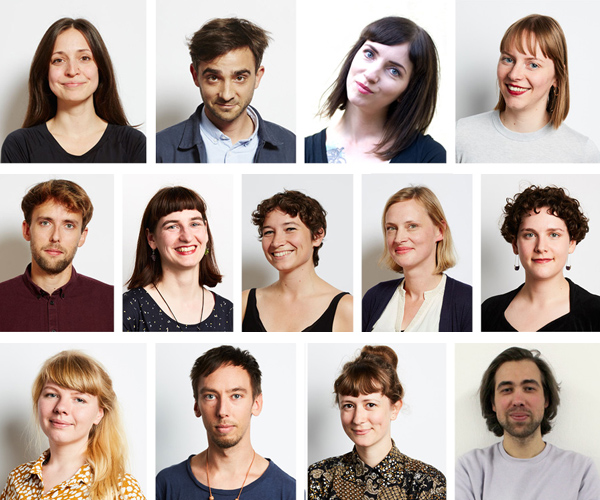 Ausgabe vom 11.06.2019: The Knack, My Sharona, Efterklang
Hören
Heute vor genau 40 Jahren, am 11. Juni 1979, wurde eines der erfolgreichsten Debütalben aller Zeiten veröffentlicht: "Get the Knack", das Debütalbum der kalifornischen Power-Pop-Band The Knack.
Gegründet hatte sich die Band um Sänger Doug Fieger erst ein Jahr zuvor, 1978 in L.A. und schaffte es innerhalb von zwei Monaten über eine Millionen Kopien ihres ersten Albums zu verkaufen und sich fünf Wochen lang auf Platz 1. der US-amerikanischen Billboard Charts zu halten. Die erste Singleauskopplung My Sharona wurde ebenfalls zu einem Verkaufsschlager, der noch Jahre später, in den 90ern als ikonischer Popsong in Soundtracks und Videospielen zu finden war.
Im ByteFM Magazin hört ihr Musik aus "Get the Knack", sowie vom ByteFM Album der Woche von Julia Shapiro und brandneues vom dänischen Trio
Efterklang
.
Weitere Ausgaben von ByteFM Magazin
Playlist
1.
Priests / Jesus' Son
The Seduction Of Kansas / Sister Polygon
2.
Robyn / Ever Again
Honey / Embassy One
3.
Kevin Morby / OMG Rock N Roll
Oh My God / Dead Oceans
4.
Fleetwood Mac / You Make Loving Fun
Rumours / Warner
5.
Grace Ives / Mirror
2nd / Dots Per Inch Music
6.
Ava Luna / Deli Run
Moon 2 / Western Vinyl
7.
Toro Y Moi / Ordinary Pleasure
Ordinary Pleasure (Single) / Carpark
8.
The Knack / Good Girls Don't
Get The Knack / Capitol Records
9.
The Knack / My Sharona
Get The Knack / Capitol Records
10.
Public Practice / Foundation
Distance Is A Mirror / Wharf Cat Records
11.
Itaca / Mi Manchi
Mi Manchi / Itaca
12.
Chris Cohen / Green Eyes
Chris Cohen / Captured Tracks
13.
Efterklang / Vi Er Uendelig
Vi Er Uendelig / 4AD
14.
Mac Demarco / Preoccupied
Here Comes The Cowboy / Mac's Record Label
15.
Lala Lala / Destroyer
Destroyer (Single) / Hardly Art
16.
Wayne Graham / Bloody Montana
Joy! / K+F Records
17.
Foxwarren / Everything Apart
Foxwarren / Anti
18.
The Beths / Happy Unhappy
Future Me Hates Me / Carpark
19.
Ulli Bäer / Ay Ay Ay
Nur Mit'n Schmäh / OK-Musica
20.
Mile Me Deaf / Blowout
Alien Age / Siluh
21.
Wand / Thin Air
Laughing Matter / Dark Matter
22.
La Dispute / Fulton Street I
Panorama / Epitaph
23.
Little Dragon / Lover Chanting
Lover Chanting / Ninja Tune
24.
Marva Whitney / Unwind Yourself
James Brown's Original Funky Divas / Universal
25.
Jamila Woods / Miles
Legacy! Legacy! / Jagjaguwar
26.
Julia Shapiro / Shape
Perfect Version / Hardly Art
27.
Tellavision / Projector Running
Add Land / Bureau B
28.
Savages / You're My Chocolate
Five Finger Discount / Melting Records