ByteFM Magazin AC/DC, Nancy Wilson, Digable Planets

(13.12.2019)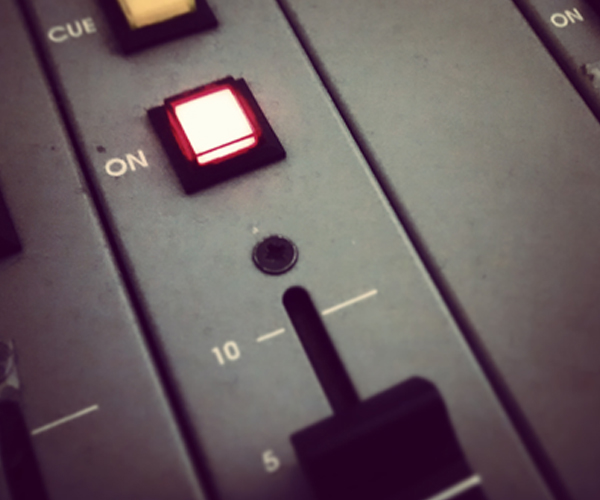 Ausgabe vom 13.12.2019: AC/DC, Nancy Wilson, Digable Planets
Hören
Im Magazin hört Ihr heute anlässlich des Geburtstags von Cliff Williams, ehemaliger Bassist von AC/DC und mitverantwortlich für Alben wie "Highway To Hell" oder "For Those About To Rock", Musik von der australischen Initialzündung des Hard Rock: AC/DC.

Vor einem Jahr am 13. Dezember ist die US-amerikanische Jazz-Sängerin Nancy Wilson im Alter von 81 Jahren gestorben.Ihre Karriere umfasste fünf Jahrzehnte, von Mitte der 50er Jahre bis in die frühen 2010er Jahre. Im Magazin hört Ihr eines ihrer unzähligen Grammy-prämierten Stücke.
Außerdem hört Ihr Musik von unserem aktuellen Jubiläums-Album der Woche "Blowout Comb" von Digable Planets, das dieses Jahr 25. Jubiläum gefeiert hat.
Weitere Ausgaben von ByteFM Magazin
Playlist
1.
Caribou / Home
Home (Single) / City Slang
2.
Skinshape / I Didn't Know
Filoxiny / Lewis Recordings
3.
Lower Dens / Empire Sundown
The Competition / Domino Records
4.
Khruangbin & Leon Bridges / Texas Sun
Texas Sun (Single) / Dead Oceans/Columbia
5.
The Düsseldorf Düsterboys / Kaffee aus der Küche
Nenn mich Musik / Staatsakt
6.
Shopping / Initiative
All Or Nothing / Fat Cat
7.
Vagabon / Water Me Down
Water Me Down (Single) / Nonesuch
8.
Broen / Free World
Do You See The Falling Leaves? / Bella Union
9.
Peggy Sue / Motorcade
Motorcade (Single) / Peggy Sue
10.
Aldous Harding / The Barrel
The Barrel (Single) / 4AD
11.
Ty Segall / Class War
Fudge Sandwich / In The Red Records
12.
Lightning Dust / Run Away
Spectre / Western Vinyl
13.
Chastity Belt / It Takes Time
Chastity Belt / Hardly Art
14.
Digable Planets / Black Ego
Blowout Comb / S.B.K. (EMI)
Stunde 2:
1.
Algiers / The Underside Of Power
The Underside Of Power / Matador
2.
H.E.R. / Lost Souls (feat. DJ Scratch)
I Used To Know Her / RCA
3.
Polica / Forget Me Now
Forget Me Now / Memphis Industries
4.
Girl Ray / Show Me More
Show Me More (Single) / Moshi Moshi
5.
Mint Mind / I Grew A Beard
Near Mint / Upper Room
6.
Patti Smith / Redondo Beach
Horses / Sony
7.
AC/DC / You Shook Me All Night Long
Back In Black / Atlantic
8.
Black Belt Eagle Scout / Soft Stud
Mothers Of My Children / Saddle Creek
9.
Kindness / Softness As A Weapon
Something Like A War / Female Energy
10.
Yeah But No / Run Run Run
Demons / Sinnbus
11.
Son Little / Son Little - Hey Rose
Invisible / Anti-
12.
(Sandy) Alex G / Southern Sky
House Of Sugar / Domino
13.
Nancy Wilson / (You Don't Know) How Glad I Am
How Glad I Am / Capitol
14.
Marva Whitney / Unwind Yourself
James Brown's Original Funky Divas / Universal
15.
...And You Will Know Us By The Trail Of Dead / Don't Look Down
Don't Look Down / InsideOutMusic
16.
Terry Callier / You Goin' Miss Your Candyman
What Color Is Love / Geffen