ByteFM Magazin Ted Hawkins, Morgan Fisher, Led Zeppelin

(01.01.2020)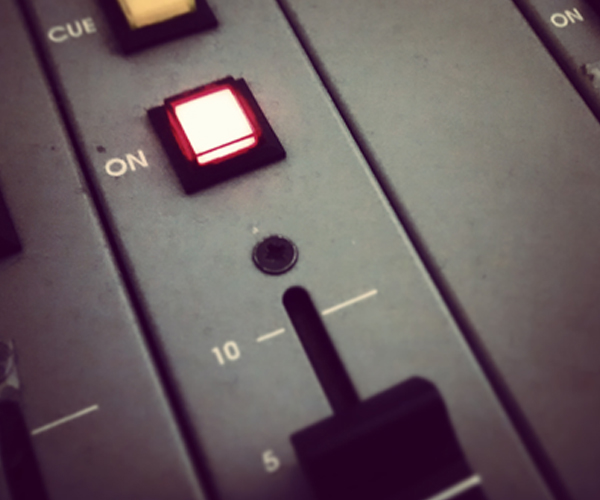 Ausgabe vom 01.01.2020: Ted Hawkins, Morgan Fisher, Led Zeppelin
Hören
Der US-amerikanische Singer-Songwriter Ted Hawkins ist heute vor 25 Jahren an den Folgen eines Schlaganfalls gestorben. Als der Musikproduzent Bruce Bromberg Hawkins entdeckt, nimmt er mit ihm elf Songs auf - die ausgerechnet erst 11 Jahre später veröffentlicht werden.
Mit "Everlasting Love" hatte die Band The Love Affair 1968 einen Nummer-Eins-Hit. An den Keyboards: Morgan Fisher. Der gebürtige Londoner hat ebenfalls bei der von
David Bowie
produzierten Band Mott The Hoople gespielt. Fisher ist nicht nur mit Queen auf Tour gegangen, sondern hat auch mit dem Sänger der Queen-Vorgängerband Smile, Tim Staffel, und dem experimentellen Musiker Hans-Joachim Roedelius zusammengearbeitet. Heute wird Morgan Fisher 70 Jahre alt.
Der Radiosender WKRL spielt heute vor genau 30 Jahren den
Led Zeppelin
-Song "Stairway To Heaven" ganze 24 Stunden am Stück, um ein neues Led Zeppelin-Format zu promoten. In dieser Sendung bleiben wir knapp dahinter, kommen aber immerhin auf exakt acht Minuten und drei Sekunden "Stairway To Heaven".
Weitere Ausgaben von ByteFM Magazin
Playlist
1.
Planningtorock / Somethings More Painful Than Others
Powerhouse / Human Level
2.
Voodoo Jürgens / Kumma ned (Feat. Louie Austen)
S' klane Glücksspiel / Lotterlabel
3.
Louie Austen / Hoping (Herbert's High Dub)
Hoping / Kitty-Yo
4.
Delhia De France / Spin The Wheel :styx (Janus Rasmussen Remix)
Spin The Wheel :styx (Janus Rasmussen Remix) / Delhia De France
5.
The Love Affair / Everlasting Love
The Everlasting Love Affair / Sony Music
6.
Queen / It's A Beautiful Day (Reprise)
Made In Heaven / Queen Productions
7.
Mott / Shout It All Out
Drive On (Expanded Version) / Columbia
8.
Mott The Hoople / All The Young Dudes
All The Young Dudes (Expanded Edition) / Sony
9.
Brian Eno / By This River
Before And After Science / Virgin
10.
Fischerspooner / Togetherness (Feat. Caroline Polachek)
Sir / Ultra Records
11.
Blood Orange / Chamakay
Cupid Deluxe / Domino
12.
Sudan Archives / Glorious
Athena / Stones Throw
13.
Ted Hawkins / Peace & Happiness
Watch Your Step / Rounder Records
14.
Sam Cooke / (What A) Wonderful World
30 Greatest Hits: Portrait Of A Legend 1951-1964 / ABKCO Music & Records
15.
Ted Hawkins / Watch Your Step - Acoustic Version
Cold And Bitter Tears: Essential Recordings / Rounder Records
16.
Bikini Kill / Rebel Girl
Pussy Whipped / Bikini Kill
17.
Carambolage / Lampenfieber
Carambolage / Carambolage
18.
Britta / Ich bin 2 Öltanks
Irgendwas Ist Immer / Staatsakt
19.
Masha Qrella / Sicily
Keys / Morr Music
20.
Kobito, Sookee / Augen Zu
Deine Elstern / Springstoff
21.
Broen / Dorian Grays
Do You See The Falling Leaves? / Bella Union
22.
Children / Forever & Ewig
Forever & Ewig / Groenland
23.
Jenny Hval / Lions (Feat. Vivian Wang)
The Practice Of Love / Sacred Bones
24.
Schrottgrenze, Sookee / Traurige Träume - Single Version
Traurige Träume / Tapete
25.
Robert Plant / Dance With You Tonight
Carry Fire / Nonesuch
26.
First Aid Kid / Fireworks
Ruins / Columbia
27.
Led Zeppelin / Stairway To Heaven - Sunset Sound Remix
Led Zeppelin IV (Deluxe Edition) / Atlantic Recording Edition
28.
Jimi Tenor / My Mind Will Travel
Order Of Nothingness / Philophon