ByteFM Magazin Alexandra Savior, Juniore, Queens Of The Stone Age und Van McCoy

(06.01.2020)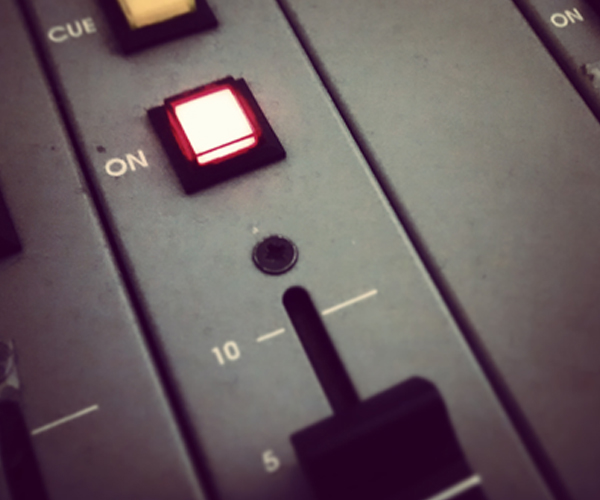 Ausgabe vom 06.01.2020: Alexandra Savior, Juniore, Queens Of The Stone Age und Van McCoy
Hören
DO THE HUSTLE (ja, in all caps): Van McCoy, Produzent und Musiker hinter dem Disko-Instrumental "The Hustle" wäre heute 80 Jahre alt geworden.

Drei Bands sind besser als eine: Queens Of The Stone Age, Sweethead und Gone Is Gone, Gitarrist Troy Van Leeuwen ist gerne musikalisch ausgelastet und wir heute 50 Jahre alt.

Außerdem Allerneustes von glass beach.
Weitere Ausgaben von ByteFM Magazin
Playlist
1.
Aquarama / Lucky One
Lucky One (Single) / Fresh Yo! Label
2.
A Perfect Circle / Renholder
Mer De Noms / Virgin America
3.
Children / Hype
Hype / Grönland
4.
Black Marble / Daily Driver
Bigger Than Life / Sacred Bones
5.
Juniore / Ah Bah D'accord
Un Deux Trois / Piccadilly
6.
Queens Of The Stone Age / Burn The Witch
Lullabies To Paralyze / Interscope
7.
Sweethead / Descent To The Surface
Descent To The Surface / Royal Rats
8.
Gone Is Gone / No One Ever Walked On Water (Single)
No One Ever Walked On Water (Single)
9.
Die Sterne / Das bisschen besser
Wo ist hier / Epic
10.
Goose / Real
Control Control Control / Safari
11.
Blue Lab Beats / Pineapple (feat. Moses Boyd & Néjira)
Xover / Blue Adventure / AllPoints
12.
(Sandy) Alex G / Southern Sky
House of Sugar / Domino
13.
Ben Woods / Romancy
Put / Melted Ice Cream
14.
Tan LeRacoon / She Said She's Sad
Funeral Parade Of Roses
Stunde 2:
1.
Ratboys / Alien With A Sleepmask On
Printer's Devil / Topshelf
2.
FKJ / Risk (feat. Bas)
Risk (Single) / FKJ / AWAL
3.
Alexandra Savior / 'Till You're Mine
Belladonna of Sadness / Columbia
4.
Alexandra Savior / Soft Currents
The Archer / 30th Century
5.
Foxwarren / Everything Apart
Foxwarren / Anti-
6.
Maliibu Miitch / Celine
Celine (Single)
7.
Half Alive / Maybe
Now, Not Yet / RCA
8.
Van McCoy / I'll Close My Eyes
Night Time Is A Lonely Time
9.
Van McCoy / The Hustle
10.
David Ruffin / Walk Away From Love
Who I Am / Motown
11.
Madsius Ovanda / Who Are You
Talking Underwater / Popup Records
12.
Mikal Cronin / Fire
Seeker / Merge
13.
Balthazar / Wrong Vibration
Fever / PIAS
14.
Glass Beach / Bedroom Community
The First Glass Beach Album / Run for Cover
15.
Dagobert / Für immer blau
Dagobert