ByteFM zur Nacht Soundtracks, Jazz and beyound

(23.06.2014)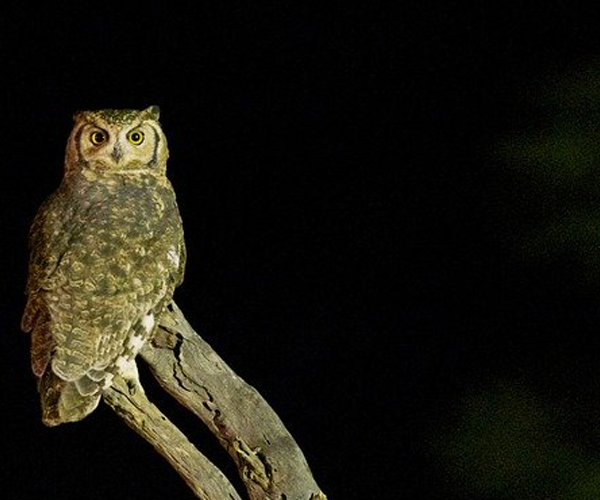 Ausgabe vom 23.06.2014: Soundtracks, Jazz and beyound
Bewegte Bilder entfalten sich erst durch die passende Musik und genau davon haben wir hört Ihr heute wieder jede Menge! Was Menschen Gänsehaut beschert oder ein Lächeln ins Gesicht zaubert, hört ihr in den folgenden 120 Minuten. Angereichert mit unscharfer Electronic und leisen Jazztönen.
Mit dabei ist Musik aus u.a.:
Star Wars: Return Of The Jedi
The Cabin In The Woods
The Last King Of Scotland
und Le Cercle Noir.
Dazu wie immer elektronische Klänge und Jazz, z.B. von
Nightmares On Wax
,
Billie Holiday
, Of Norway, Melanie De Biasio u.v.m.
Weitere Ausgaben von ByteFM zur Nacht
Playlist
1.
The Simpsons / The Simpsons Main Title
Go Simpsonic With The Simpsons / Rhino
2.
The London Symphony Orchestra / Han Solo Returns (At The Court Of Jabba The Hutt)
Star Wars: Return Of The Jedi / RSO
3.
Billie Holiday / East Of The Sun (And West Of The Moon)
The Complete Billie Holiday On Verve 1945-1959 / Verve
4.
Wojciech Kilar & City Of Prague Philharmonic Orchestra / Blood On His Face
La Neuvième Porte (The Ninth Gate) / Silva
5.
Of Norway / Yours Is A History Of Violence
Accretion / Connaisseur Recordings
6.
Raymond Lefèvre / Sentimental
Musiques De Films De Louis De Funès / Play Time
7.
David Julyan / Herald The Pale Horse
The Cabin In The Woods / Varèse Sarabande
8.
Miles Davis / Moon Dreams
The Complete Birth Of The Cool / Capitol Jazz
9.
Norrie Paramor / Theme From New Scotland Yard
Inner City Beat: Detective Themes, Spy Music And Imaginary Thrillers 1967-1977 / Soul Jazz
10.
Alex Heffes / Getting The Evil Of Nicolas
The Last King Of Scotland / Rounder Records
11.
Berliner Philharmoniker & Sir Simon Rattle / Richis's Escape
Das Parfum - Die Geschichte Eines Mörders / EMI
12.
Tua / Hotelbar, 4. Etage
Stevia / Chimperator
13.
Les Archers De Paris / Le Depart
Mesrine / Hostile
14.
Gert Wilden And Orchestra / Title Theme (Madame Und Ihre Nichten)
Schulmädchen Report / Crippled Dick Hot Wax!
15.
The Three Sounds / Do It Right Now
Elegant Soul / Blue Note
16.
Dave Porter / Four Corners / Waiting For The End
Breaking Bad: Original Score From The Television Series / Madison Gate
17.
Melanie De Biasio / With All My Love
No Deal / PIAS
Stunde 2:
1.
Eric Demarsan / Mathilde / Les Barraquements
Jean-Pierre Melville - Le Cercle Noir / EmArcy
2.
Bambooman / Cast
Dulcet EP / Sonic Router
3.
Herbert Grönemeyer / The Sweets Tin
The American (Original Motion Picture Soundtrack) / EMI
4.
Knox / Redline (Throwing Snow Remix)
Thieving Of Well / BNR
5.
Tom Tykwer, Johnny Klimek & Reinhold Heil / Adieu
Cloud Atlas (Original Motion Picture Soundtrack) / Sony Classical
6.
Luis Bacalov / La Corsa (2nd Version)
Django Unchained (Original Motion Picture Soundtrack) / Universal
7.
The Simpsons / Canyonero
Go Simpsonic With The Simpsons / Rhino
8.
Ndere Dance Troupe / Acholi Pot Song
The Last King Of Scotland / Rounder Records
9.
Isaac Hayes / Cafe Regio's
Shaft / Stax
10.
Gert Wilden And Orchestra / Sexy Girls (Mädchen, Die Nach München Kommen)
Schulmädchen Report / Crippled Dick Hot Wax!
11.
[re:jazz] / Murmuration
Kaleidoscope / INFRACom!
12.
Pascal Comelade / Arthur Cravan Was A Flor Fina
Sommer Vorm Balkon / Normal
13.
Francis Coppieters / Funky Chimes
Inner City Beat: Detective Themes, Spy Music And Imaginary Thrillers 1967-1977 / Soul Jazz
14.
Napolian / Peace & Safety / Sudden Destruction
Incursio / Software
15.
David Julyan / We Are Abandoned
The Cabin In The Woods / Varèse Sarabande
16.
Nightmares On Wax / Argha Noah
N.O.W. Is The Time / Warp