Die Welt ist eine Scheibe This is not the Indierock I signed up for

(18.08.2020)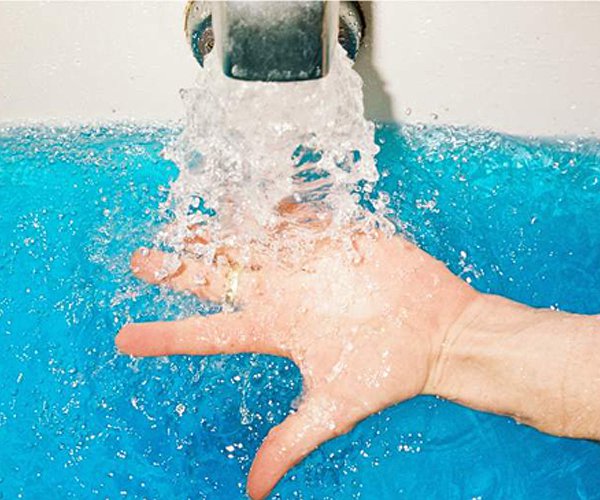 Ausgabe vom 18.08.2020: This is not the Indierock I signed up for
Hören
USA vs. UK lautet die Begegnung des heutigen Spieltages. Auf der einen Seite Bands aus Los Angeles wie die mit dem Feuer spielenden Mädels von L.A. Witch und die tight debütierenden Girl Friday oder auch
Allah-Las
-Songwriter und Sänger Pedrum Siadatian, der sich mit seinem Soloprojekt
Paint
von seiner entspannten Seite zeigt. Dazu gesellt sich die dem Indierock der 90er-Jahre zugeneigte Truppe Bully um die Powerröhrenstimme von Alicia Bognanno.
Auf der anderen Seite Pub-Punk-Räudigkeiten from the outskirts of London von der Herrentruppe Eight Rounds Rapid und post-punkige Amerika-Reflektionen der den Heldentod sterbenden Iren
Fontaines D.C.
, flankiert von den dem Grabe nochmal entstiegenen The Psychedelic Furs.
Weitere Ausgaben von Die Welt ist eine Scheibe
Playlist
1.
Bully / Every Tradition
Sugaregg / Sub Pop
2.
Bully / Let You
Sugaregg / Sub Pop
3.
L.A. Witch / Motorcycle Boy
Play With Fire / Suicide Squeeze
4.
L.A. Witch / Sexorexia
Play With Fire / Suicide Squeeze
5.
Girl Friday / Amber's Knees: A Matter Of Concern
Androgynous Mary / Hardly Art
6.
Girl Friday / What We Do It For
Androgynous Mary / Hardly Art
7.
Paint / Grape St.
Spiritual Vegas / Mexican Summer
8.
Paint / Ta Fardah
Spiritual Vegas / Mexican Summer
9.
Eight Rounds Rapid / Love Don´T
Love Your Work / Tapete
10.
Eight Rounds Rapid / Future Estates
Love Your Work / Tapete
11.
Fontaines D.C. / A Hero's Death
A Hero's Death / Partisan/PIAS
12.
Fontaines D.C. / Living In America
A Hero's Death / Partisan/PIAS
13.
Protomartyr / Modern Business Hymns
Ultimate Success Today / Domino
14.
The Psychedelic Furs / The Boy Who Invented Rock´N Roll
Made Of Rain / Cooking Vinyl
15.
Jarv Is / Am I Missing Something
Beyond The Pale / Rough Trade