Electro Royale
Up and down!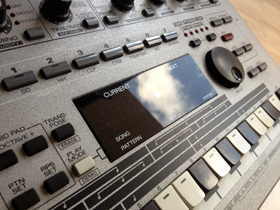 Ausgabe vom 28.04.2018: Up and down!
Hören
Es ist mal wieder eine Achterbahnfahrt, die in dieser Ausgabe von Electro Royale stattfindet: hart und weich, schnell und langsam, laut und leise. Mit dabei: Boho & Maksim Dark, Studio416, Kellerkind, Rex The Dog und viele mehr.

Tune in, go down, fly up!
Weitere Ausgaben von Electro Royale
Playlist
1.
Rex The Dog / Crasher
Crasher (Single) / Kompakt
2.
BOHO & Maksim Dark / Octopussy (Kellerkind Remix)
Octopussy Remix / Jannowitz Records
3.
C.A.R. / Daughters (Bawrut Remix)
Pinned Up / Ransom Note
4.
Bawrut / 1234
Ciquita / Ransom Note
5.
Josh Butler / Rabbit Hole
Rabbit Hole / 8bit
6.
Fahrland / Gt Down
Mixtape Vol. 1 / Kompakt
7.
Catnapp / Fade (M.E.S.H. Remix)
Fear Remixes / Monkeytown Records
8.
Tom Blip / Crazy Arps
Rez/Crazy Arps / Paradise Palms
9.
Smith & Smart / Pfeife
Oldschool Halt Jung / Smith & Smart Records
10.
Charlie Don't Surf / Genko
Broken Hearts Beat EP (MBF Ltd. 12043) / My Best Friend
11.
Thomas Schumacher / Dances On Wood
Dances On Wood / Electric Ballroom
Stunde 2 :
1.
Andrejko & Subjected / DOS
Format EP / Subjected Systems
2.
Roderic / Choses Qui Se Passent (Feat. Matt.I)
It All Depends / Katermukke
3.
SCB / Test Tubes
Caibu / Hotflush Recordings
4.
Fluxion / Train Incident
Ripple Effect / Vibrant Music
5.
Andre Crom / Saturn
Mind Control EP / Sleaze Records
6.
Jamesmax & Vall / Toi Et Moi
Circle Compilation / Jannowitz Records
7.
Martyn / Mind Rain
Void / Ostgut Ton
8.
Studio416
Fünf Minuten Zu Fuß / Snork
9.
Danny Howells / Seabirds
Seabirds / Whiterock / 8bit
10.
Oneohtrix Point Never / Black Snow
Black Snow / Warp
11.
Asa 808 / Regression
Demise / Regression / TOYS