Electro Royale Best of the Best!

(19.10.2019)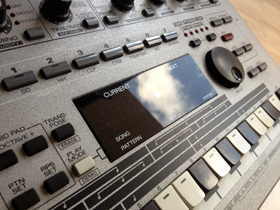 Ausgabe vom 19.10.2019: Best of the Best!
Hören
Es ist mal wieder so weit: die beste Ausgabe von Electro Royale ever! Warum? Weil, wir befinden uns ja im Musikbusiness, die aktuelle Ausgabe IMMER die beste ist! Wer macht mit? La Fleur zum Beispiel, Shadowax, Polica, Steffi x Virginia … und ein paar Männer.
Weitere Ausgaben von Electro Royale
Playlist
1.
Kiki Kudo & Brian Close (Georgia) / T'en Va Pas
4 Down – Puzzled Together by Bullion / DEEK Recordings
2.
Inigo Vontier / Chiquita On Acid
Xu Xu EP / Lumiere Noire
3.
Polica / Driving
Driving / Memphis Industries
4.
Chris Di Perri & Domenic D'Agnelli / Be A Ghost
Orbiter VI / Moon Harbour
5.
Principleasure / Psychotrope
Arduin EP / Principleasure
6.
La Fleur / Hunting Grounds (Justin Massei Remix)
Aphelion Remixes / Power Plant Records
7.
Kwalud / Angels Choir
Digital Kabar / infine
8.
Unseen / Missing Pictures
Missing Pictures / Jaw Dropping Rec.
9.
Steffi x Virginia / Help Me Understand
Work A Change / Ostgut Ton
10.
Luke Hess / Depths
Into The Deep EP / DeepLabs
11.
Robert S / 303 Weirdos
Tornado / Korpus 9
1.
Local Suicide / Already There (feat. Nicki Fehr) (Niv Ast Remix)
Leopard Gum / Lumiere Noire
2.
Moonbootica / Feel Good (Warehouse Mix)
Feel Good / Feel Good EP
3.
Matthias Tanzmann / Atacama
Atacama / Moon Harbour
4.
Yacht / Hey Hey
Chain Tripping / DFA
5.
D-Formation & Grazze & Davide Randazzo / Ago (Einmusik Remix)
Salt Ago EP / Einmusika
6.
Saite Zwei / Summer Solo
Summer Solo / Free At Last
7.
Shadowax / What About Me
Nikolai Reptile / Trip
8.
Teenage Mutants / Parofly
Mistake EP / Terminal M
9.
Altes Haus / Wenn die Welt
Stabil / Smith&Smart Records
10.
Josh Wink / Higher State Of Consciousness (Adana Twins Remix One)
Higher State Of Consciousness – Adana Twin Remixes / Watergate Records