Extended Modulation
#118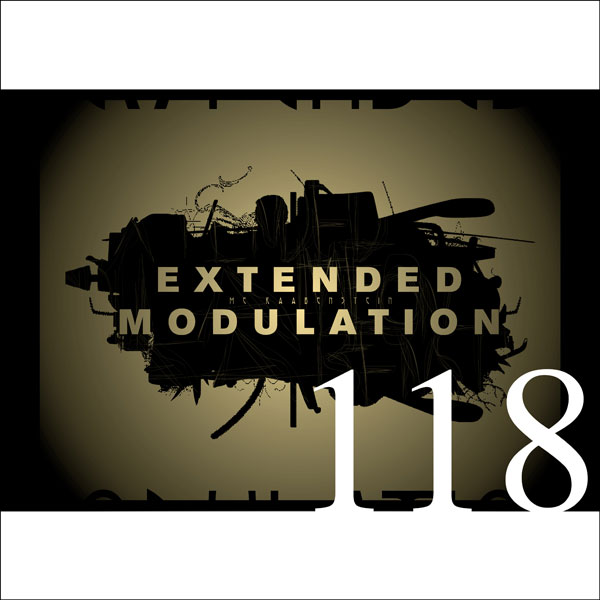 Über Extended Modulation
Extended Modulation ist eine eklektische Radiosendung.
Me Raabenstein mixt und vereint hier klassische Musik, Neo-Klassik, Partitur und elektronische Beats.
Enjoy the melody... and listen to the cinema in your brain.
Me...
Mehr zu "Extended Modulation" >
Weitere Ausgaben von Extended Modulation


ByteFM_Office
vor 7 Monaten
Hi Andreas - ohje, danke für den Hinweis! Jetzt ist die Sendung da und du kannst sie nachhören :) Liebe Grüße aus der Redaktion
---
ByteFM_Redaktion
vor einem Jahr
---
andreas seegatz
vor einem Jahr
Sendung vom 10.12.2018
Hören
Ein frohes Fest und bis bald in 2019. This is nonine... you're safe.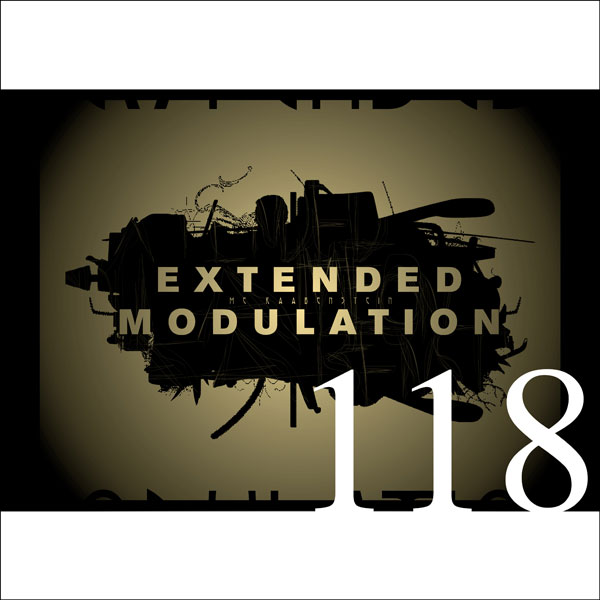 ByteFM_Office
vor 7 Monaten
Hi Andreas - ohje, danke für den Hinweis! Jetzt ist die Sendung da und du kannst sie nachhören :) Liebe Grüße aus der Redaktion
---
ByteFM_Redaktion
vor einem Jahr
---
andreas seegatz
vor einem Jahr
Playlist
1.
Extended Modulation / Soundlogo
--- / ---
2.
Atmosphere / Delicate
Mi Vida Local / Rhymesayers Entertainment
3.
Meek Mill Feat. Fabolous Anuel / Uptown
Championships / Atlantic Records
4.
Primate Feat. Ill Chill / Natural Brillance
Out Of Time / SmallPrint Recordings
5.
Nightmares On Wax / Survival
Carboot Soul / Warp
6.
Abstract Orchestra / Fancy Clown
Madvillain, Vol. 1 / ATA Records
7.
Dino J.A. Deane / Narrow Chamber
For Leena / Lullabies For Insomniacs
8.
Specimens / Unfold In All Directions
In The Dust Of Idols / SVS Records
9.
Big Smurf & Deep-T Feat. Kim Welch / Haven't U (Accapela Version)
Housemedication Vol. 1 / Housemedication
10.
Lapalux / Below
Above – Between - Below / Brainfeeder
11.
Hélène Grimaud / Erik Satie / Gnossiennes 4
Hélène Grimaud / Memory / Deutsche Grammophon
12.
Lubomyr Melnyk / Fallen Trees Part 1 - Preamble
Fallen Trees / Erased Tapes
13.
Alexandre Desplat / Friends
Suburbicon (Soundtrack) / ABKOCO Music & Records
14.
Kyle Hall / Katastematic Pleasure
Equanimity EP / Wild Oats
15.
Kidkanevil / The Floating World
Basho Basho / First Word Records
16.
Takeleave / Vacationin'
Inner Sea / Project: Mooncircle
17.
Untold / Rainbow Deli
Sounds Of SUB:STANCE / Hotflush Recordings
18.
Jefre Cantu-Ledesma / And The Flower Have Time For Me
Limpid As The Solitudes / Shelter Press
19.
Colorlist / Rise
Full Circle / Colorist
20.
Andrè Uhl / New Oil
New Oil / André Uhl
21.
Dario Marinelli / Prelude
The Darkest Hour (Soundtrack) / Deutsche Grammophon
22.
Kodak Black Feat. Travis Scott Offset / ZEZE
ZEZE / Atlantic Recording Corporation
23.
JPEGMAFIA / Puff Daddy
Puff Daddy / JPEGMAFIA
24.
Charlie Boy Manson / Send It / Over
And The Handsome Family / Loose Lips
Stunde 2:
1.
Extended Modulation / Soundlogo
- / -
2.
Kineya Seihou / Meikyo
Meikyo / Kineya Seihou
3.
Carter Burwell / The Wingless Trush
The Ballad Of Buster Scruggs (Soundtrack) / Milan Records
4.
Mary Lattimore / Their Faces Streaked With Light And Filled With Pity
Hundreds Of Days / Ghostly International
5.
Afronaut Feat. Blakai / Air Head
Air Head / Afronaut
6.
Ryan Hemsworth Feat. SK Tomggg / Special Girl
Elsewhere / Last Gang Records
7.
TK Kravitz / Mile Away
2.0 / 300 Entertainment
8.
Tantsui / Beautiful Day (Remake)
Unbound / NOPASSPORT
9.
Jacknife Lee / Overview
Space Is The Plaice / Pussyfoot Records
10.
Blake Neely / Leonard Goes Home
DC's Legends Of Tomorrow (Soundtrack) / WaterTower Music
11.
Barry Adamson / From Her To Eternity
40th Anniversary Anthology: Memento Mori (Anthology 1978 -2018) / Mute
12.
Pranke / Come Closer
Monkey Business / Staatsakt
13.
Pixies / Monkey Gone To Heaven
Doolittle / Elektra Records
14.
Byul.org / The End Of Metaphor
Nobody's Gold / Byul.org
15.
Andreas Lutz / Nulled Fields
Binary Supremacy / Kasuga Records
16.
Koray Kantarcioglu / AC RU 29 Part 2
Loopworks / Discrepant
17.
Celer / Passing Hills And Still Windmills
Nacreous Clouds / Celer
18.
Aux Field / Paragraph
Square Landscapes / Kotä
19.
Carlos Rafael Rivera / Thirty Horses
Godless (Soundtrack) / BMG
20.
James Horner / Spreading Happiness All Around
The Chumscrubber (Soundtrack) / Lakeshore Records
21.
Masta Ace/Marco Polo Feat. Trini Boy / God Bodies
A Breukelen Story / Fat Beats Records
22.
Mr. Eazi, Sneakbo / Chicken Curry
Life is Eazi, Vol. 2 - Lagos To London / Banku Music
23.
Trippie Redd, Youngboy Never Broke Again, Nel-Denarro / Elevate & Motivate
A Love Letter To You 3 / TenThousand Projects