Extended Modulation
Leise Musik bei gedimmtem Licht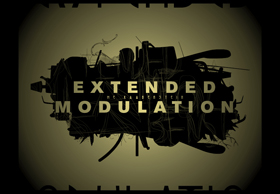 Über Extended Modulation
Extended Modulation ist eine eklektische Radiosendung.
Me Raabenstein mixt und vereint hier klassische Musik, Neo-Klassik, Partitur und elektronische Beats.
Enjoy the melody... and listen to the cinema in your brain.
Me...
Mehr zu "Extended Modulation" >
Weitere Ausgaben von Extended Modulation


ByteFM_Office
vor 6 Monaten
Hi Andreas - ohje, danke für den Hinweis! Jetzt ist die Sendung da und du kannst sie nachhören :) Liebe Grüße aus der Redaktion
---
ByteFM_Redaktion
vor einem Jahr
---
andreas seegatz
vor einem Jahr
Sendung vom 04.03.2019
Hören
Wenn keiner wirklich hinschaut und das Licht ganz langsam verlöscht, setzt die Musik ein. Leise. Jetzt haben wir eure Aufmerksamkeit.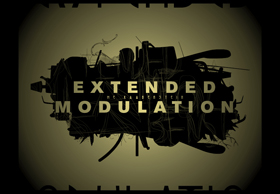 ByteFM_Office
vor 6 Monaten
Hi Andreas - ohje, danke für den Hinweis! Jetzt ist die Sendung da und du kannst sie nachhören :) Liebe Grüße aus der Redaktion
---
ByteFM_Redaktion
vor einem Jahr
---
andreas seegatz
vor einem Jahr
Playlist
1.
Extended Modulation / Soundlogo
2.
Ioah Feat. Sumin / Bingle Bingle
Bingle Bingle / Ioah Feat. Sumin
3.
Daniel Haaksman Feat. Coco Maria & Dengue Dengue / La Anoranza
With Love From Belin / Man Recordings
4.
Astrobal / L'Élan Vital
L'infini, L'Univers Et Les Mondes / Karaoke Kalk
5.
Benny Sings / Passionfruit
Passionfruit / Stones Throw
6.
A/Naoito / 4th Of Joy
.A / Jazzy Sport
7.
Madmadmad / Hot Disco
Madmadmad / S.T.A.C. Records
8.
Rian Treanor / Ataxia
Ataxia / Planet Mu
9.
J Dilla / Don't Cry
Jay Dee Donuts / Stones Throw
10.
J.I.D / Working Out
DiCaprio 2 / Dreamville Records
11.
Little Simz Feat. Cleo Sol / Selfish
GREY Area / AGE 101
12.
Earthgang / Up
Up / Dreamville Records
13.
Efdemin / Temple
New Atlantis / Ostgut Ton
14.
Lophiile Feat. NSTASIA / My Side
To Forgive EP / Blue Note Records
15.
Sarah Louise / Chitin Flight
Nighttime Birds and Morning Stars / Thrill Jockey
16.
Croatian Armor / Eden
Isa / Posh Isolation
17.
Robert Lippok & Kaan Bulak / Kubus III
Kubus / LANDR
18.
Delta Rain Dance / Trancemission Ten
Trancemission/Transmission / Delta Rain Dance
19.
Simon Fisher Turner / The Dog Star
Caravaggio (Soundtrack) / Él Records
20.
Spelling / Red
Mazy Fly / Sacred Bones Records
21.
Beirut / We Never Lived Here
Gallipoli / 4AD
22.
David Bowie & Massive Attack / Nature Boy
Moulin Rouge (Soundtrack) / Interscope
23.
Quiet Dawn / Risk It
Human Being: The Short Story Of Lou Reed / First Word Records
24.
Radiohead / The Numbers
A Moon Shaped Pool / XI
25.
Lena Horn / Ill Wind
Cotton Club (Soundtrack) / Giants Of Jazz
Stunde 2:
1.
Extended Modulation / Soundlogo
- / -
2.
Maurice Louca / The Palm Of A Ghost
Elephantine / Northern Spy Records
3.
Saba Alizadeh / Ladan Dead End (Kamancheh Version)
Scattered Memories / Noise Works
4.
Corey Fuller / Lamentation
Break / 12k
5.
Willi Hutch / Give Me Some Of Tat Good Old Love
Foxy Brown (Soundtrack) / Motown
6.
Kumasi / Togetherness
Togetherness / Independent
7.
The Funk Ark / Way Of The Walrus
Rise OF The Troubadour Warriors / Paris DJ's
8.
Grant Phabao Afrofunk Arkestra / Ma Ndiongua Baloueti
Grant Phabao Afrofunk Arkestra / Paris DJ's
9.
J Dilla / Stop
Jay Dee Donuts / Stones Throw
10.
Rogiérs / Heart's A Mess (Opolopo Remix)
Heart's A Mess (Opolopo Remix) / PRDS Direct
11.
Noah Slee Feat. Jordan Rakei / Reality
Otherland / Majestic Casual
12.
Dat Brass / Loop De Loop
Dinner's Ready / Foundry Records
13.
Tee Grizzley Feat. Bruno Mars & Kodak Black / Wake Up In The Sky
Still My Moment / 300 Etertainment
14.
FKJ / Is Magic Gone
Is Magic Gone / FKJ
15.
J Dilla / The Donut OF The Heart
Jay Dee Donuts / Stones Throw
16.
Marc Mac / All Power To The People
All Power To The People / Omniverse
17.
Samadha Trio / Amidha
Immediate Action #5 / Hefty Records
18.
Wayne Shorter / The Three Marias
Emanon / Blue Note
19.
Bendik Giske / Exit
Surrender / Small town Supersound
20.
Lowtec / Light Surfing (Part A)
Light Surfing / Avenue 66
21.
Fennesz / We Trigger The Sun
Agora / Touch
22.
Croatian Armor / In World Cell
Isa / Posh Isolation