Extended Modulation
#124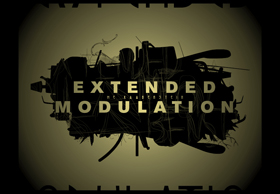 Über Extended Modulation
Extended Modulation ist eine eklektische Radiosendung.
Me Raabenstein mixt und vereint hier klassische Musik, Neo-Klassik, Partitur und elektronische Beats.
Enjoy the melody... and listen to the cinema in your brain.
Me...
Mehr zu "Extended Modulation" >
Weitere Ausgaben von Extended Modulation


ByteFM_Office
vor 7 Monaten
Hi Andreas - ohje, danke für den Hinweis! Jetzt ist die Sendung da und du kannst sie nachhören :) Liebe Grüße aus der Redaktion
---
ByteFM_Redaktion
vor einem Jahr
---
andreas seegatz
vor einem Jahr
Sendung vom 27.05.2019
Hören
Die Insekten kehren zurück. Wieder und wieder, Mal ums Mal, umkreist die Mücke. Nichts.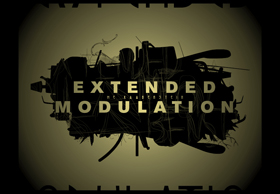 ByteFM_Office
vor 7 Monaten
Hi Andreas - ohje, danke für den Hinweis! Jetzt ist die Sendung da und du kannst sie nachhören :) Liebe Grüße aus der Redaktion
---
ByteFM_Redaktion
vor einem Jahr
---
andreas seegatz
vor einem Jahr
Playlist
1.
Extended Modulation / Soundlogo
--- / ---
2.
Denzel Curry / Speedboat
UUU / Loma Vista
3.
Pnb Rock / Penny Proud
Trapstar Turnt Popstar / Atlantic Records
4.
Tora / Paramount
Paramount / Tora
5.
11:11 / Flames
Flames / 11:11
6.
Weval / Are You Even Real (Album Version)
The Weight / Kompakt
7.
Sonmi451 / Inner Structure
Nachtmuziek / Astral Industries
8.
Georgia / Desta Tinanitina Mata
Time / Georgia
9.
Basic Rhythm / Slice Neck
On The Threshold / Planet Mu
10.
DJ Nate / Just Be Truu
Take Off Mode / Planet Mu
11.
Le Le / Die When I'm Done
Clueleless / Magnetron Music
12.
Steve Lacy / Guide
Apollo XXI / 3qtr
13.
Age Is A Box / One By One (Curses Remix Dub)
One By One, Remixes / Age Is A Box
14.
Yusef Lateef / Chandra
The Diverse Yusef Lateef / Atlantic
15.
Ezra Collective Feat. Kokoroko / Shakara
You Can't Steal My Joy / Enter The Jungle
16.
Kokoroko / Uman
Kokoroko / Brownswood Recordings
17.
Charles Mingus / Jump Monk
Mingus At The Bohemia / Debut Records
[[Space]]
[[Space]]
Stunde 2:
1.
Extended Modulation / Soundlogo
- / -
2.
Phoet / Standart Model
Standart Model / Phoet
3.
Daniel Haaksman Feat. Kalaf + She´S Drunk / Occupy Berlin
With Love, From Berlin / Man Recordings
4.
Thomas William Hill / Grains Of Space
Grains Of Space / Village Green
5.
Mana / Talking / Choking
Seven Steps Behind / Hyperdub
6.
Matmos / Plastisphere
Plastic Anniversary / Thrill Jockey
7.
Unicazürn / Frozen Scars And Laudanum
Sensudestricto / Touch
8.
Celestial Trax / Underwater Garden
Serpent Power / True Aether
9.
Kevin Richard Martin / After The Party
Sirens / ROOM40
10.
K A R Y Y N / Aleppo
The Quanta Series / Mute
11.
Sebastian / Thirst
Run For Me Feat. Gallant / Ed Banger Records
12.
Lizzo Feat. Missy Elliot / Tempo
Cuz I Love You / Nice Life
13.
Gunna Feat. Young Thug / Three Headed Snake
Drip Or Drown 2 / 300 Entertainment
14.
Beans / Mutescreamer (Prefuse 73 Remix)
Now Soon Someday / Warp
15.
Leafcutter John / Stepper Motor
Yes! Come Parade With Us / Border Community
16.
Quantic Feat. Denitia / You Used To Love Me
You Used To Love Me Ft. Denitia / Atlantic Oscillations
17.
Stereo Lab / Fruition
Transient Random-Noise Bursts With Announcements [Expanded Edition] / Elektra Records
18.
Les Baxter / Moon Moods
Space Capades / Capitol Records
19.
Erlend Apneseth Trio With Frode Haltli / Solreven
Salinka. Molika
20.
Max Richter / Song Of The Dead
Taboo (Soundtrack) / Deutsche Grammophon
21.
Miles Davis / Assassinat (Take 2) Julien Dans l'Ascenseur
Ascenceur Pour L'Échafaud (Soundtrack) / Fontana
22.
Alexander Courage / The Kibitzers
Star Trek / TV – Series 01 (Soundtrack) / Crescendo
23.
Leonard Nimoy / Where Is Love
Saced Out – The Very Best Of Leonard Nimoy & William Shatner / Universal