Forward The Bass
Labelspecial: Silly Walks Discotheque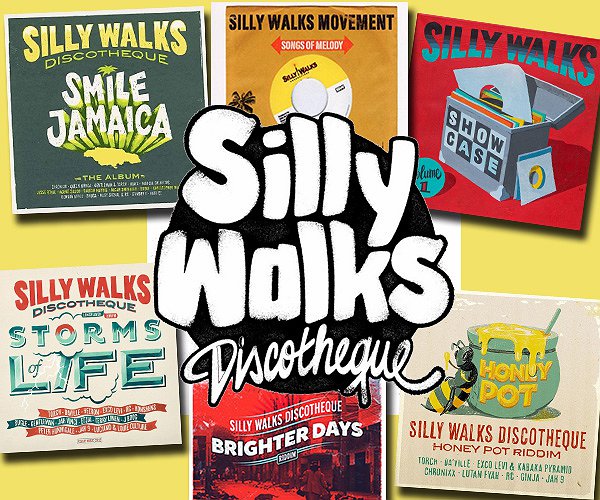 Nach knapp 80 Länderspecials, in denen wir viele aufregende Künstler*innen rund um den Globus kennengelernt haben, konzentrieren sich die nächsten Ausgaben von "Forward The Bass" auf die Herausgeber der Musik: die Labels.
Gestartet wird die neue Reihe auf heimischem Boden, mit Silly Walks aus Hamburg. Die heutige Sendung informiert über Gründung und Werdegang des Soundsystems, das schon früh auch eigene Produktionen veröffentlichte.
Jan Delay machte 2001 den Anfang mit dem Track "Soundhaudegen", gefolgt von diversen Alben (z.B. "Songs Of Melody", "Storms Of Life", "Smile Jamaica"), Riddims ("Brighter Days", "Clocktower", "Honey Pot", "Ram Jam") und einer geballten Ladung großer internationaler Stimmen. Davon zu hören sind u.a. Tanya Stephens, Lutan Fyah, Exco Levi,
Patrice
,
Torch
, Chronixx, Gentleman, Tamika, Busy Signal, RC, Marcia Griffiths, Dalton Harris, Romain Virgo, Sara Lugo und Protoje. Silly Walks to the world!!!
Weitere Ausgaben von Forward The Bass
Playlist
1.
Jan Delay / Soundhaudegen
Single / Silly Walks Movement

…

2.
Tanya Stephens / Forever
Songs Of Melody / Silly Walks Movement

…

3.
Lutan Fyah / Iniquity Worker Congregation
Songs Of Melody / Silly Walks Movement

…

4.
Patrice / Everyday Good
Silly Walks meets Patrice / Silly Walks Movement

…

5.
Konshens / Everything A You
Storms Of Life / Silly Walks Discotheque

…

6.
Exco Levi / Storms Of Life
Storms Of Life / Silly Walks Discotheque

…

7.
Torch / Good Reggae Music
Storms Of Life / Silly Walks Discotheque

…

8.
Chronixx / Smile Jamaica
Smile Jamaica / Silly Walks Discotheque

…

9.
Busy Signal & RC / Dreams Of Brighter Days
Brighter Days Riddim / Silly Walks Discotheque

…

10.
Gentleman / Blossom And Prosper feat. Tamika
Clock Tower Riddim / Silly Walks Discotheque

…

11.
Sara Lugo / Really Like You feat. Protoje
Ram Jam Riddim / Silly Walks Discotheque

…

12.
Dalton Harris / Whisper In The Wind
Smile Jamaica / Silly Walks Discotheque

…

13.
Marcia Griffiths / Holding You Close
Smile Jamaica / Silly Walks Discotheque

…

14.
Romain Virgo / Unbreakable
Smile Jamaica / Silly Walks Discotheque

…

15.
Ginja / Sweet Killer In Vain (Remix)
Single / unveröffentlicht

…

16.
Tanya Stephens / Forever (Sunshine Remix)
Single / Silly Walks Movement

…