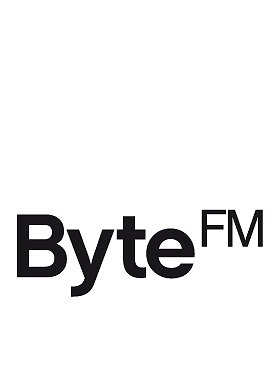 Ausgabe vom 26.01.2009:
Wenn Frösche singen …
… und Frauen pfeifen dann seid Ihr goldrichtig! Wo? Genau, bei HELLO MELLOW FELLOW, der Sendung die Eure Ganglien entknotet und zwei Stunden lang für optimale Entspannung sorgt. Heute mit meinen Lieblingsschweden ATOMIC SWING und JENS LEKMAN, den Hip Hoppern von THE PHARCYDE und AFTA-1 aus Kalifornien die mal ganz still sind und zwei deutschsprachigen Stücken von TEAM KORAP und KERMIT – ja, genau, von DEM grünen Muppets-Helden! Wie immer gibt es Altes und Neues zu entdecken, so zum Beispiel tolle neue Platten von THE PHANTOM BAND, BERTRAM RITTER und
ALELA DIANE
die extra für Euch die Lippen spitzen wird. Auch THE MISERABLE RICH, meine Lieblingsband aus dem letzten Jahr, schauen noch einmal kurz vorbei und singen im Chor HELLO MELLOW FELLOW!
Weitere Ausgaben von Hello Mellow Fellow
Playlist
1.
Graham Mushnik / The Cat – The Beast
A Distant Wildlife / Catapulte Records
2.
Earth, Wind & Fire / Drum Song
Open Our Eyes / CBS
3.
Jens Lekman / A Little Lost
Four Songs By Arthur Russell EP / Rough Trade
4.
Quincy Jones / Give Me Until Morning
O.S.T. - In The Heat Of The Night / United Artists
5.
The Miserable Rich / Early Mourning
12 Ways To Count / Hazelwood
6.
Appaloosa / Yesterday's Roads
Appaloosa / CBS
7.
Tim Hardin / It Will Never Dubben Again
12" / Balearic Biscuits
8.
Tim Hardin / Everything Good Become More True
Suite For Susan Moore And Damion – We Are – One, One, All In One / Columbia
9.
Sarge Clifford / Misty Roses
7" / Tower
10.
Bebel Gilberto / Tanto Tempo
Tanto Tempo / Ziriguiboom / Crammed Discs
11.
Maluco / River
Right Time / Karaoke Kalk
12.
Rocko Schamoni / Der Mond
The Best Of Rocko Schamoni / Trikont / Nobistor
13.
The Chi-Lites / The Coldest Days Of My Life (Part 1)
7" / Brunswick
14.
The Pharcyde / Technical Difficulties (Electronicus Remix) (Instrumental)
12" / Soul Unit Records
Stunde 2 :
1.
Spacek feat. Mpho Skeef / La Bougie
Vintage Hi-Tech / !k7
2.
Afta-1 / Nightlight
7" / Melting Pot Music
3.
Kermit der Frosch / Es Ist Nicht Sehr Einfach, So Allein
Sesamstrasse / Polydor
5.
Big Leaves / Fine
7" / Metropolis Music
6.
Lloyd Cole & The Commotions / 2CV
Rattlesnakes / Polydor
7.
Atomic Swing / Suburban Wing
In Their Finest Hour / Sonet
8.
A Camp / Stronger Than Jesus (Apartment Version)
Exclusive Fanclub Download / Reveal Records
9.
Renegade Soundmachine / Byronic
7" / Rubaiyat
10.
Bertram Ritter / Cross The Flow
Drum Desk / Salon Mondial
11.
Shrimp Boat / Smooth Ass
Cavale / Rough Trade
12.
The Phantom Band / Island
Checkmate Savage / Chemical Underground
13.
Alela Diane / Foreign Tongue
The Pirate's Gospel / Fargo