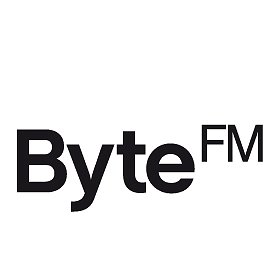 Ausgabe vom 17.08.2011:
Hören
Von Sternen auf dem Teppich …

Sind das nun zwei Sterne auf dem Foto oder nur einer? Für mich sind es eindeutig zwei: Der auf Jackie DeShannons Pullover und natürlich Jackie selbst. Auch wenn die Songwriterin, Musikerin und Sängerin weltweit nicht wirklich ein großer Star wurde. Ich finde, sie sieht aber auch wie ein Star aus. Und sie klingt natürlich auch wie ein Star. Zum Beispiel auf ihrem 1972 erschienenen Album "Jackie", das sie in den American Sound Studios in Memphis aufnahm. Daraus hört ihr heute ihre wunderbare Version eines meiner Neil Young Lieblingslieder – welches das ist, verrate ich erst in der Sendung.

Apropos 1: Aus Memphis kommt ein Sänger, der heute gleich zweimal laufen wird: William Bell, ein von mir sehr geschätzter Soulsänger. Und es gibt noch mehr Soul mit Eric and The Vikings, 100 Proof (Aged In Soul) und etwas Latin-Soul mit Johnny Colon. Auch dabei, ein Mann, der sich heute als Soulsänger versucht, früher aber als Hip Hop DJ unterwegs war: Mayer Hawthorne aka DJ Haircut zeigt sich mal von einer anderen Seite. Unterwegs ist Mayer in diesen Tagen in Deutschland. Kommenden Montag zum Beispiel noch in Berlin. Hingehen, anhören! Schließlich hat er doch mit "Just Ain't Gonna Work Out" eins meiner Lieblingslieder geschrieben.

Apropos 2: Nicht geklappt hat mein Vorsatz, gar keine Namen in dieser Ankündigung zu nennen … naja, vielleicht ja dann in zwei Wochen zur nächsten Sendung …

Bleibt auf dem Teppich bis dahin!

Weitere Ausgaben von Hello Mellow Fellow
Playlist
1.
Graham Mushnik / The Cat – The Beast
A Distant Wildlife / Catapulte Records
2.
Nick Drake / I Was Born To Love Magic
Time Of No Reply / Hannibal Records
3.
Stephen Malkmus / No One (As I Are Be)
Mirror Traffic / Domino
4.
Neotropic / Sunflower Girl
7" / Ntone
5.
Johnny Colon / Misty / Cotique
6.
Clark Terry / Mood Indigo
Duke With A Difference / Riverside
7.
100 Proof (Aged In Soul) / Ain't That Loving You (For More Reasons Than One)
Somebody's Been Sleeping In My Bed / Hot Wax
8.
The Ink Spots / I Don't Want To Set The World On Fire
20 Classics / Charly Records
9.
E. Rodney Jones & Friends / Soul Heaven (Instrumental)
Va – Superfunk. Rare And Classic Funk From The Vaults 1966-1972 Volume 4 / Bgp / Ace Records
10.
Eric And The Vikings / Vibrations (Made Us Fall In Love)
7" / Soul Hawk
11.
Haircut / A Thousand Paper Cranes / N/A
12.
Mavis / Puzzles & Riddles Feat. Ed Harcourt (Demo Version)
10" / !K7
13.
Nicolas Jaar / Colomb
Space Is Only Noise / Circus Company / Rough Trade
14.
Joe Byrd And The Field Hippies / Moonsong: Pelog
The American Metaphysical Circus / Columbia
Stunde 2 :
1.
Bobby Hutcherson / Now!
Now! / Blue Note
2.
Jackie Deshannon / Only Love Can Break Your Heart
Jackie / Atlantic
3.
Mechanical Bride / Peach Wolves
Living With Ants / Transgressive Records / Cooperative Music
4.
Joe Byrd And The Field Hippies / Moonsong: Pelog
The American Metaphysical Circus / Columbia
5.
New Look / The Ballad (Koreless Remix)
The Ballad / !K7
6.
Massimiliano Pagliara / I'll Never Be
Focus For Infinity / Live At Robert Johnson
7.
The Beach Boys / You Still Believe In Me (Vocals)
The Pet Sounds Sessions / Capitol / Emi
8.
She & Him / I Can Hear Music
7" / Merge Records
9.
Spencer Davis And Peter Jameson / It's Been So Long
It's Been So Long / United Artists
10.
William Bell / I Forgot To Be Lover
Phases Of Reality / Stax
11.
William Bell / Nothing Takes The Place Of You
The Soul Of A Bell / Atlantic
12.
Jonny Dean / Eastern Promise
Va – Trunk Presents The Super Sounds Of Bosworth / Trunk Records
13.
Pram / Cinnabar (Instrumental)
Telemetric Melodies / Domino
14.
The Wisdom Of Harry / Palefinger
House Of Binary / Matador
15.
The Incredible String Band / A Very Cellular Song (Part)
The Hangman's Beautiful Daughter / Elektra
16.
Frank Gartner / Laser
Va – Trunk Presents The Super Sounds Of Bosworth / Trunk Records