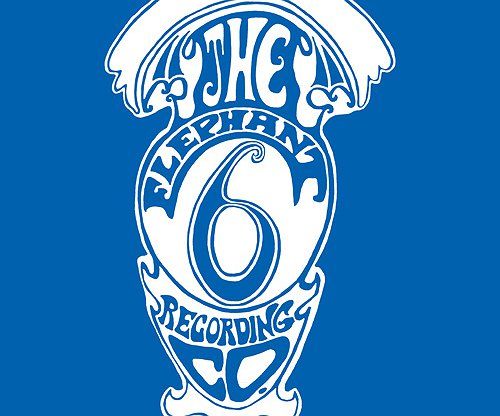 Das Label und Musiker*innen-Kollektiv Elephant 6 bzw. The Elephant 6 Recording Company ist in dieser Ausgabe das Thema.
Ende der 80er lernten sich Robert Schneider und Jeff Mangum in Ruston (Louisiana) kennen. Das war nicht nur der Beginn einer Freundschaft, sondern auch die Keimzelle der Bands
Neutral Milk Hotel
, The Olivia Tremor Control oder
The Apples In Stereo
.
Wir blicken auf diese Bands und was noch alles unter Elephant 6 passierte. Vor allem in den 90er-Jahren.
Weitere Ausgaben von Hidden Tracks
Playlist
1.
Neutral Milk Hotel / Engine
Oh, Merge – A Merge Records 10 Year Anniversary /V.A. / Merge

…

2.
The Apples In Stereo / Tidal Wave
Science Faire / Chunklet Industries

…

3.
The Olivia Tremor Control / Jumping Fences
Music From The Unrealized Film Script / Dusk At Cubist Castle

…

4.
The Beach Boys / Good Vibrations (Early Take)
Smiley Smile/Wild Honey / Capitol

…

5.
The Music Tapes / The Television Tell Us
The Televison Tells Us EP / Earworm

…

6.
The Olivia Tremor Control / A Place We Have Been To
Black Foliage: Animation Music / Blue Rose/V2

…

7.
Neutral Milk Hotel / Song Against Sex
On Avery Island / Merge

…

8.
Neutral Milk Hotel / Ghost
In The Aeroplane Over The Sea / Merge

…

9.
Elf Power / Jane
A Dream Of Sound / The Arena Rock Recording Co.

…

10.
Of Montreal / Aries Equals Good Trash
I Feel Safe With You, Trash / Sybaritic Peer

…

11.
The Minders / Build
Cul-De-Sacs & Dead Ends / Earworm

…

12.
The Minders / Hand Me Downs
Cul-De-Sacs & Dead Ends / Earworm

…

13.
Beulah / Sunday Under Glass
When Your Heartstrings Break / Shifty Disco

…

14.
The Olivia Tremor Control / Define A Transparent Dream
Music From The Unrealized Film Script / Dusk At Cubist Castle

…

15.
The Minders / Listen! The Bugle Calls
Listen! The Bugle Calls EP / Space Cassette

…