Rock-Ola
1956mit Heinz-Jürgen Maaßen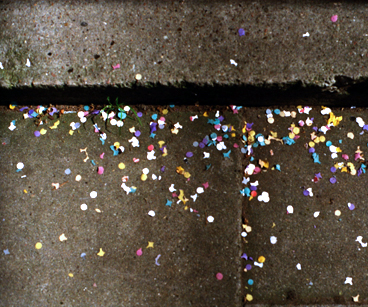 Diesmal gehts noch 10 Jahre weiter in die Vergangenheit des Rock'n'Roll als in den letzten Sendungen.
Singles aus dem Jahr 1956 - die liefen bestimmt alle in der Rock-Ola Jukebox von Wurlitzer damals. Mit dabei:
Chuck Berry
, Gene Vincent, Bill Haley, The Drifters u.a. . Neu im Regal: Elbow, Florence and the Machine, Richmond Fontaine und Eddy Arnold"
Weitere Ausgaben von Rock-Ola
Playlist
1
Eddy Arnold / Just A Little Lovin'
Tears Broke Out On Me / Bear Family

…

2
Eddy Arnold / After Loving You
Tears Broke Out On Me / Bear Family

…

3
Chuck Berry / Roll Over Beethoven
The Ep Collection / See For Miles

…

4
The Beatles / Roll Over Beethoven
With The Beatles / Parlophone

…

5
Gene Vincent / Be-Bop-A-Lula
V.A.: Rockfile 34 / Line

…

6
Jimmy Reed / Ain't That Lovin' You Baby
The Vee-Jay Years / Vee-Jay

…

7
The Cadillacs / Woe Is Me
The Best Of The Cadillacs / Rhino

…

8
The Drifters / Ruby Baby
V.A.: Atlantic R&B Vol.3 / Atlantic

…

9
The Cleftones / Little Girl Of Mine (& Jimmy Wright & His Orchestra)
V.A.: Blowing The Fuse Vol.11 (1956) / Bear Family

…

10
Bill Doggett / Honky Tonk (Part 2)
V.A.: Teen Beat Vol 5 / Ace

…

11
Elvis Presley / Hound Dog
The King Of Rock 'N' Roll: The Complete 50's Maste / Rca

…

12
Elvis Presley / Don't Be Cruel
The King Of Rock 'N' Roll: The Complete 50's Maste / Rca

…

13
Bill Haley & His Comets / Rip It Up
Rock Around The Clock / Mca

…

14
Elbow / Jesus Is A Rochdale Girl
Built A Rocket Boys / Universal

…

15
Elbow / The River
Built A Rocket Boys / Universal

…

16
Florence And The Machine / What The Water Gave Me
(Single) / Universal

…

17
Richmond Fontaine / Lost In The Trees
The High Country / Decor

…

18
Joe Liggins & His Honeydrippers / The Honeydripper
V.A.: The Speciality Story 1 / Speciality

…