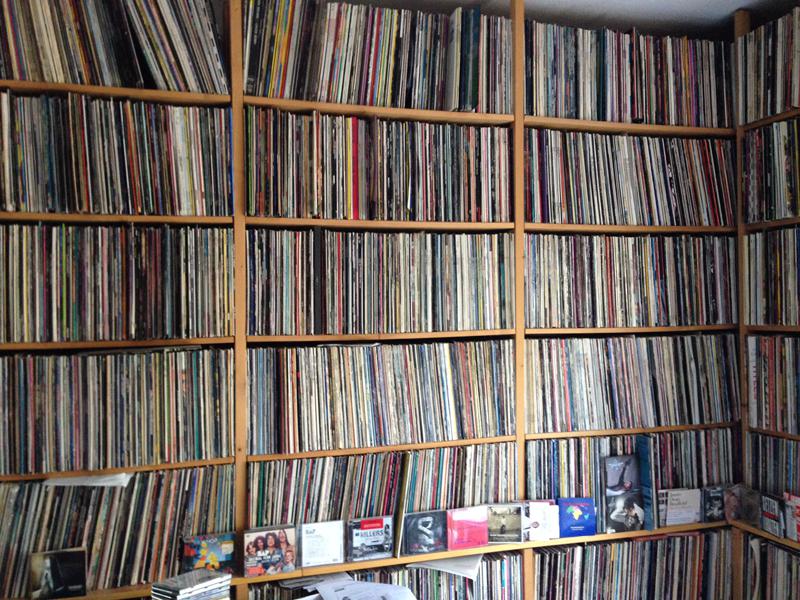 In dieser Ausgabe geht es um Neues und Aktuelles von DMA's, The Wombats, The Struts,
The Damned
, Beach Rats, Anti-Flag, Massive Wagons,
Billy Idol
, Panic! At The Disco,
Pixies
, The Hu, Gong,
Älteres von Dweezil Zappa (wg. seines 53. Geburtstages), The Damned, Black Stone Cherry
und außerdem eindringliche und verschärfte Konzert-/Tourneehinweise/Veranstaltungshinweise für Massive Wagons, The Georgia Thunderbolts und Gong – mit den bekannten Covid-19-Einschränkungen.
Weitere Ausgaben von Rock The Casbah
Playlist
1.
Dweezil Zappa / I'm Afraid Of Americans
I'm Afraid Of Americans (Single Track) / Dweezil Zappa Self Release

…

2.
DMA's / I Don't Need To Hide
I Don't Need To Hide (Single Track) / Virgin Music / Universal

…

3.
The Wombats / Is This What It Feels To Feel Like It?
Is This What It Feels To Feel Like It? (EP) / AWAL Recordings / Kobalt Music Recordings

…

4.
The Struts / Fallin' With Me
Fallin' With Me (Single Track) / Big Machine Records

…

5.
The Damned / Wait For The Blackout
A Night Of A Thousand Vampires / earMusic

…

6.
The Damned / New Rose
Damned Damned Damned / Stiff Records

…

7.
Beach Rats / Rat Beat
Rat Beat / Epitaph

…

8.
Anti-Flag feat. Tim MacIlrath & Brian Baker / The Fight Of Our Lives
Lies They Tell Our Children / Spinefarm Records / Virgin / Universal

…

9.
Masssive Wagons / Forget The Haters
Triggered / Earache Records

…

10.
Billy Idol / Cage
Cage (EP) / BMG Rights Management

…

11.
Panic! At The Disco / Viva Las Vengeance
Viva Las Vengeance / Atlantic Records / WEA

…

12.
Pixies / Vault Of Heaven
Doggerel / BMG Rights Management

…

13.
Black Stone Cherry / Ringin' In My Head
The Human Condition / Mascot Records

…

14.
The Hu / Black Thunder
Rumble Of Thunder / Better Noise Music

…

15.
Gong / You Can't Kill Me
Pulsing Signals / K-Scope

…