Sunday Service Kevin Morby – Still Life

(06.11.2014)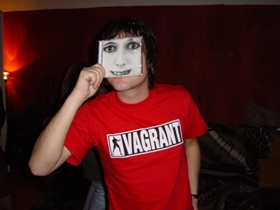 Ausgabe vom 06.11.2014: Kevin Morby – Still Life
Hören
Die Damen und Herren von Soul Jazz Records haben sich wieder mal durch die Musikarchive gewühlt und eine Compilation mit Soul aus New Orleans zusammengestellt. "The Original Sound Of New Orleans Soul" deckt die Jahre 1960 bis 1976 ab. Auf Gassenhauer und All Time Favorites wurde verzichtet, stattdessen gibt es viele spannende und unbekannte Songs zu entdecken, bei denen der Soul mit Gospel- und Pop-Einflüssen angereichert wurde.
Der amerikanische Songschreiber
Kevin Morby
hat mit "Still Life" ein neues Album veröffentlicht. Trotz seiner anderen Aktivitäten bei Bands wie den Woods oder The Babies ist bei Morby keine Spur von Burnout oder sonstiger Abnutzung zu erkennen. Erneut balanciert Kevin Morby seine Songs zwischen klassischem US-Folk der 70er Jahre und großen Vorbildern wie Forster/McLennan von The Go-Betweens.
Robert Pollard hat seine Band
Guided By Voices
ohne Begründung vor kurzem erneut spontan aufgelöst. Vielleicht damit er wieder mehr Zeit für seine anderen 23 Projekte hat? Mit "More Lies From The Gooseberry Bush" gibt es zumindest ein neues Album von Teenage Guitar, bei dem es wie gewohnt eher nach Demo-Songs klingt und welches einen kratzigen und rauen Charme versprüht und welches wirklich nur den Hardcore GbV-Fans und anderen Masochisten zu empfehlen ist. Für etwas mehr Wohlklang sorgen die neuen Alben von Stars und The Twilight Sad.
Weitere Ausgaben von Sunday Service
Playlist
1.
Dels / Fall Apart
Petals Have Fallen / Big Dada
2.
Umherschweifende Produzenten / Elektronische Musik
Elektronische Musik / From Lo-fi To Disco
3.
2:54 / Blindfold
The Other I / Bella Union
4.
Temples / Shelter Song
Sun Structures / Heavenly
5.
Temples / A Question Isn't Answered (Rmx)
Sun Restructured / Heavenly
6.
Young Fathers / Low
Dead / Big Dada
7.
The Twilight Sad / Last January
Nobody Wants To Be Here And Nobody Wants To Leave / FatCat
8.
Robert Parker / Caught You In A Lie
New Orleans Soul / Soul Jazz
9.
Aaron Neville / You Can Give But You Can't Take
New Orleans Soul / Soul Jazz
10.
Maurice Williams / Being Without You
New Orleans Soul / Soul Jazz
11.
C'mon Tigre / Federacion Tunisienne De Football
C'mon Tigre / Africantape
12.
C'mon Tigre / Commute
C'mon Tigre / Africantape
Stunde 2:
1.
J Moon / Faces
Melt / Bosworth
2.
Alex G / After Ur Gone
DSU / Lucky Number
3.
Rodion G.A. / Paradox
Behind The Curtain / BBE
4.
Bored Nothing / Do What You Want Always
Some Songs / Spunk
5.
Teenage Guitar / Normalized
More Lies From The Gooseberry Bush / Guided by Voices Inc
6.
Teenage Guitar / A Year That Could Have Been Worse
More Lies From The Gooseberry Bush / Guided by Voices Inc
7.
HGich.T / Die brennende Kinderjacke
Megabobo / Tapete
8.
Purple / Beach Buddy
409 / PIAS
9.
Kevin Morby / The Ballad Of Arlo Jones
Still Life / Woodsist
10.
Kevin Morby / Motors Running
Still Life / Woodsist
11.
Kevin Morby / All Of My Life
Still Life / Woodsist
12.
High Hazels / Valencia
High Hazels / Heist Or Hit
13.
Daniel Lanois / Iceland
Flesh And Machine / Anti
14.
Black Bananas / Give It To Me
Electric Brick Wall / Drag City
15.
Stars / From The Night
No One Is Lost / Ato