Sunday Service
Jason & Theodor - Life Under Palmtrees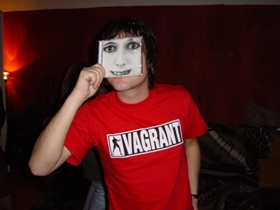 Die Norweger von Jagga Jazzist feiern ihr 20 jähriges Jubiläum mit einer fetten Box, in der sich neben alter Musik und neuer Remixe auch ein schönes Booklet mit Texten und Fotos zu dem famosen Oktett befindet.
Ex-
Arab Strap
Mitglied
Malcolm Middleton
hat auf "Music And Words" die Texte von Dave Shrigley vertont. Der ist eigentlich eher bildender Künstler und hat das sehr schöne Cover des Albums gezeichnet.
The Czars sind seit den Soloaktivitäten von
John Grant
inzwischen Geschichte. Auf "The Best Of The Czars" kann man noch einmal in die Welt dieser Amerikanischen Dreampop-Band eintauchen.
Mit Slim Twig überrascht das eher Dance-orientierte Label DFA mit verstörenden Indiesounds und als Jason & Theodor debutieren zwei Damen aus Berlin mit ihrem Album "Life Under Palmtrees".
Weitere Ausgaben von Sunday Service
Playlist
1.
Mirel Wagner / In My Father's House
When The Cellar Children See The Light Of Day / Sub Pop

…

2.
Cristobal And The Sea / Zorro
Peach Bells EP / City Slang

…

3.
Kevin Morby / Parade
Still Life / Woodsist

…

4.
Bonobo / Pelican
Flashlight EP / Ninja Tune

…

5.
Aaron Neville / A Hard Nut To Crack
New Orleans Soul / Soul Jazz

…

6.
Catherine MacLellan / Tell Me Luella
The Raven's Sun / Catherine MacLellan

…

7.
King Gizzard & The Lizard Wizard / I'm On Your Mind
I'm In Your Mind Fuzz / Heavenly

…

8.
King Gizzard & The Lizard Wizard / Am I In Heaven?
I'm In Your Mind Fuzz / Heavenly

…

9.
The Belle Brigade / Everything For A Stone
Just Because / Ato

…

10.
Foxygen / You & I
…And Star Power / Jagjaguwar

…

11.
Foxygen / Star Power I : Overture
…And Star Power / Jagjaguwar

…

12.
Sun Ra / Interplanetary Music
In The Orbit Of Ra / Strut

…

13.
Recondite / Levo
Iffy / Innervisions

…

Stunde 2:
1.
Distance, Light & Sky / Western Avenue
Casting Nets / Glitterhouse

…

2.
16 Horsepower / Bad Moon Risin'
Hoarse / Glitterhouse

…

3.
The Czars / Side Effects
The Best Of The Czars / Bella Union

…

4.
The Czars / Where The Boys Are
The Best Of The Czars / Bella Union

…

5.
Slim Twig / Clerical Collar
A Hound At The Hem / DFA

…

6.
Slim Twig / All This Wanting
A Hound At The Hem / DFA

…

7.
Jason & Theodor / Dream
Life Under Palmtrees / Altin Village & Mine

…

8.
Jason & Theodor / Esplanades
Life Under Palmtrees / Altin Village & Mine

…

9.
Jason & Theodor / Unlucky Charms
Life Under Palmtrees / Altin Village & Mine

…

10.
Malcolm Middleton & Dave Shrigley / A Toast
Music And Words / Melodic

…

11.
Malcolm Middleton & Dave Shrigley / Story Time
Music And Words / Melodic

…

12.
Jaga Jazzist / Animal Chin
'94 – '14 / Ninja Tune

…

13.
Jaga Jazzist / Real Racecars Have Doors
'94 – '14 / Ninja Tune

…