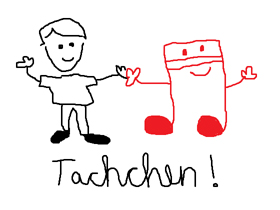 Ausgabe vom 06.05.2020:
Hören
Es dauert wohl noch ein bisschen, bis man wieder an den Stränden der Welt herumsitzen oder auf Wellen reiten kann, aber das ändert nichts daran, dass in diesem Jahr das vielleicht strandigste, sandigste aller Musikgenres 60-jähriges Jubiläum feiert:
Im Jahr 1960 wurde Surf Rock geboren. Was als Instrumentalmusik für Jugendliche in Kalifornien angefangen hat, wurde durch die Beach Boys ein internationaler Hype, der Mitte der 60er allerdings schon wieder vorbei war - aber bis heute Künstlerinnen und Künstler beeinflusst.
Mit Musik von u.a. Dick Dale, The Ventures,
The Beach Boys
,
Best Coast
, Say Sue Me und Chris Isaak.
Weitere Ausgaben von Tachchen Popmusik
Playlist
1.
Surfer Blood / Parkland (Into Silence)
Carefree Theatre / Kanine Records
2.
Surfer Blood / Swim
Astro Coast / Kanine Records
3.
The Ventures / Walk, Don't Run
All-Time Greatest Hits / Capitol Records
4.
Johnny Smith / Walk, Don't Run
Jazz Guitar Essentials / Classic Music International
5.
Dick Dale / Let's Go Trippin'
Guitar Legend: The Very Best Of Dick Dale / Dick Dale Records
6.
Dick Dale / Misirlou
Surfer's Paradise, Vol. 1 / Hawaian Sounds
7.
Scott Engel / Devil Sufer
Lost Legends Of Surf Guitar / Sundazed Music
8.
Beach Boys / Surfin' Safari
Surfin' Safari / Capitol Records
9.
Beach Boys / Surfin' USA
Surfin' USA / Capitol Records
10.
The Surf Bunnies / Summertime Is Surfin Time
Beach Party: Garpax Surf'n'Drag / Ace Records
11.
The Sandals / Theme From "The Endless Summer"
The Original Soundtrack Music From Bruce Brown's The Endless Summer / Capitol Records
12.
The Islanders / King Of The Surf
King Of The Surf / Numero Group
13.
The Weejuns / Ready C'Mon Now
Louis Wayne Moody High / Numero Group
14.
$1.000.000 War Babies / Hey, Little Boy
Louis Wayne Moody High / Numero Group
15.
Chris Isaak / Wicked Game
Best Of Chris Isaak / Wicked Game
16.
Best Coast / Bratty B
Crazy For You / Wichita Recordings
17.
Say Sue Me / Old Town
When We Were Together / Damnably
18.
The Blazers / Shore Break
It Came From The Beach:Surf, Drag & Rockin' Instros From Downey Records / Ace Records
19.
Dick Dale / Surf Beat
Surfer's Choice / Fidelity Masters
20.
Dick Dale / Take It Off
Surfer's Choice / Fidelity Masters