The Good Nightz
Unsolved Mysteries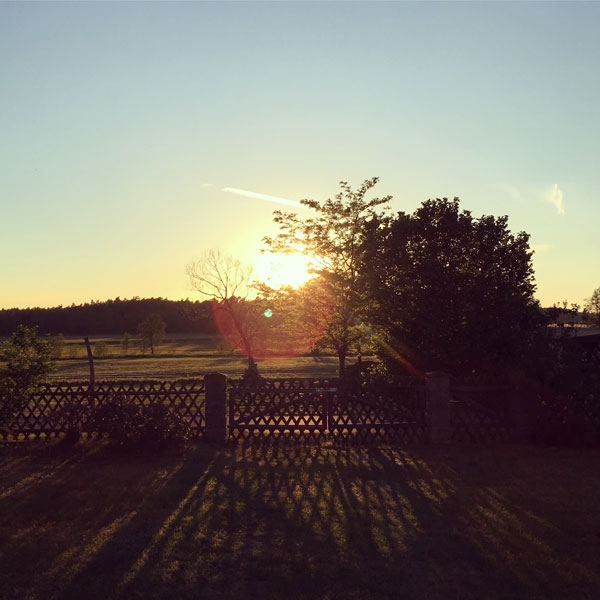 Ausgabe vom 29.12.2017: Unsolved Mysteries
Hören
Auktionen sorgen immer wieder für Überraschungen. Positiv und negativ. Produzent und Labelbetreiber Jimmy Edgar stieß 2014 auf eine Goldgrube, als er in Detroit tausende Platten, alte Instrumente und unzählige DATs ersteigerte. Was er damals unter anderem fand, hören wir heute.
Außerdem dabei: The Boogie Volume 6 von Tokyo Dawn sowie Musik des jungen Franzosen
1954
(Brett!), Tales Of Us und
Nightmares On Wax
.
Weitere Ausgaben von The Good Nightz
SebastianHampf
vor 2 Jahren
---
SebastianHampf
vor 2 Jahren
---
Playlist
1.
Still Weavens / Hold On To That Thing
The Boogie Volume 6 / Tokyo Dawn
2.
Jordan Clark & GnoF / Let's Talk
The Boogie Volume 6 / Tokyo Dawn
3.
Ashtar Lavanda / Opulence
Unsolved Mysteries / Ultramajic
4.
Ashtar Lavanda / Marfa Lights
Unsolved Mysteries / Ultramajic
5.
Tale Of Us / Oltre La Vita (SCB Introspection Edit)
Oltre La Vita / Deutsche Grammophon
6.
1954 / It Was Love
A Part Of Me / Project: Mooncircle
7.
1954 / Closer
A Part Of Me / Project: Mooncircle
8.
1954 / Madame Toulouse
A Part Of Me / Project: Mooncircle
9.
Laytonwoohbill / LW in 80s
The Boogie Volume 6 / Tokyo Dawn
10.
Sool / Trying Hard
The Boogie Volume 6 / Tokyo Dawn
11.
Shed / Slow Motion Replay
Shedding The Past / The Final Experiment Recordings
12.
Nightmares On Wax / Citizen Kane (Feat. Moses) (Ron Trent Vocal Remix)
Citizen Kane Remixes / Warp
13.
Todd Edwards / Catch My Breath (Dub Mix)
Catch My Breath / Imperatrice
14.
Quadrant 77 / Slow Burn (Feat. Udi Levi)
The Boogie Volume 6 / Tokyo Dawn