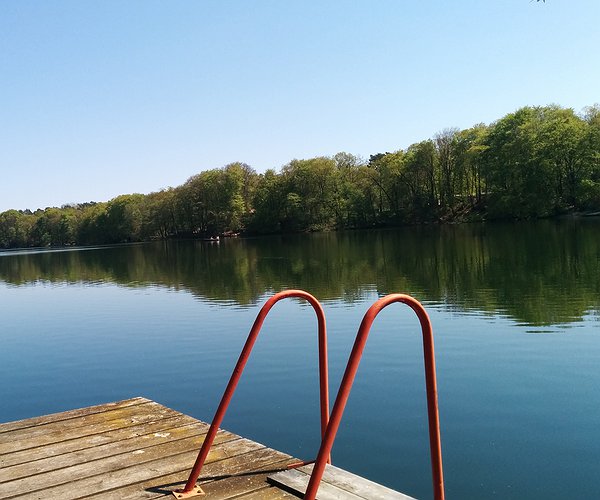 Der heutigen Hochsommer-Ausgabe von Beyond füge ich ein schon 20 Jahre altes Zitat des Musiktheoretikers Kodwo Eshun bei, das ich kürzlich gefunden habe:
"Which is why you should always laugh in the face of those producers, DJs and journalists
who
sneer at escapism for its unreality, for its fakeness; all those who strain to keep it real. These assumptions wish to clip your wings, to tie your forked tail to a tree, to handcuff you to the rotting remnants of tradition, the inherited stupidities of habit, the dead weight of yourself. Common sense wants to see you behind the bars it calls Real Life." (Kodwo Eshun, 1998)
Mit: Iku,
John Moods
, Foodman, Coco Solid, Mojo Juju,
Gaika
, Lotic, Andrew Pekler, Bryte, Nihiloxica, Klitclique, Reykjavikurdaetur.
Weitere Ausgaben von Beyond
Playlist
1.
Iku / A Tes Yeux
Body Horror / Creamcake

…

2.
John Moods (Feat. Sean Nicholas Savage) / Take It Home
The Essential John Moods / Mansions And Millions

…

3.
Foodman / Mizu Youkan
Aru Otoko No Densetsu / Sun Ark

…

4.
Coco Solid / Crop That Back
Cokes / Jessica Hansell (Self Released)

…

5.
Mojo Juju / Native Tongue
Native Tongue / Mojo Juju, Licensed To Australian Broadcasting Cooperation

…

6.
Gaika / Immigrant Sons (Pesos & Gas)
Basic Volume / Warp Records

…

7.
Lotic / Power
Power / Tri Angle

…

8.
Lotic / Distribution Of Care
Power / Tri Angle

…

9.
John Moods / Where In The World
The Essential John Moods / Mansions And Millions

…

10.
Andrew Pekler / Phantom Islands (Collage)
Www.Andrewpekler.Com/Phantom-Islands/ / -

…

11.
Bryte / Mama Dey Party
Too Good For Your Liking / More Time Records

…

12.
Nihiloxica / Choir Chops
Nihiloxica / Nyege Nyege Tapes

…

13.
Klitclique / Der Feminist
Schlecht Im Bett Gut Im Rap / -

…

14.
Reykjavikurdaetur (Fest. Balcony Boyz) / Bossy
- / -

…