ByteFM Magazin am Morgen mit Oliver Stangl

(31.07.2012)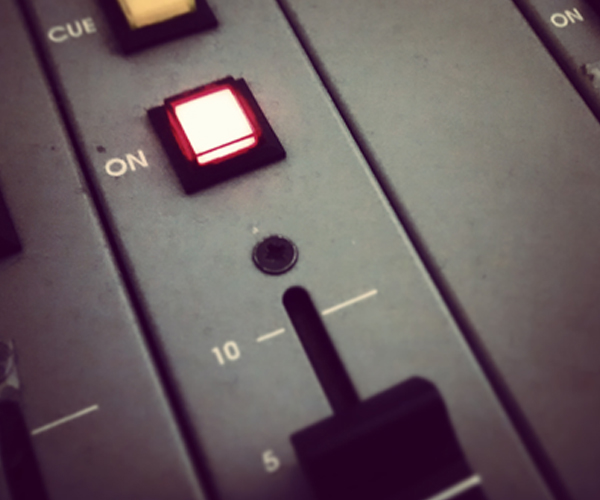 Ausgabe vom 31.07.2012: am Morgen mit Oliver Stangl
Das ByteFM Magazin am Morgen heute mit einem musikalischen Geburtstagsgruß an Daniel Ash. Der britische Musiker wurde unter anderem mit Bands wie
Bauhaus
oder Love And Rockets bekannt und feiert heute seinen 55. Geburtstag.
Außerdem zu hören und zu gewinnen: unser aktuelles
Album der Woche von The Kings Of Dubrock
.
Und natürlich wie immer jede Menge Konzerttipps - derzeit auf Tour sind u.a. Gemma Ray, Megafaun und
Swans
Alle Tourdaten findet ihr immer auf unserer
Konzertseite
.
Weitere Ausgaben von ByteFM Magazin
Playlist
1.
Class Actress / Let Me Take You Out
Journal Of Ardency / Terrible Records

…

2.
Swans / My Birth
My Father Will Guide Me Up A Rope To The Sky / Young God Records

…

3.
Django Django / Life's A Beach
Django Django / Because Music

…

4.
Animal Collective / Today's Supernatural
Centipede Hz / Domino

…

5.
WHY? / Sod In The Seed
Sod In The Seed EP / City Slang

…

6.
Grimes / Be A Body
Visions / 4AD/Beggars Group

…

7.
Gemma Ray / Flood And A Fire
Island Fire / Bronzerat Records

…

9.
Twin Shadow / At My Heels
Forget / 4AD

…

10.
French Films / Golden Sea
Imaginary Future / GAEA Records

…

11.
The Kings Of Dubrock / Kinder der Sonne
Fettuccini / Staatsakt

…

12.
Gonzales / I Am Europe
Ivory Tower / Wagram

…

13.
Bauhaus / Ziggy Stardust
Crackle - Best Of Bauhaus / Beggars Banquet

…

14.
Love And Rockets / So Alive
Love And Rockets / Beggars Banquet

…

15.
Megafaun / State/Meant
Megafaun / Crammed Discs

…

16.
Josh Rouse / Laughter
Home / Ryko/Rhino

…

17.
Nite Jewel / One Second Of Love
One Second Of Love / Secretly Canadian

…

18.
Bon Iver / Minnesota, WI
Bon Iver / 4AD

…

19.
The Tallest Man On Earth / The Gardener
Shallow Grave / Dead Oceans

…

20.
Guided By Voices / The Unsinkable Fats Domino
Let's Go Eat The Factory

…

21.
Sweet Lights / Ballad of Kurt Vile #2
Sweet Lights / Highline Records/Rough Trade

…

22.
Kurt Vile / Puppet To The Man
Smoke Ring For My Halo / Matador

…

23.
Joe Tex / You're Right Ray Charles
Green Green Grass Of Home / Red Bus Digital

…

24.
Ray Charles / I Got A Woman
I Got A Woman / Universal

…

25.
Nicolas Jaar / I Got A
Space Is Only Noise / Circus Company

…

26.
David Byrne & St. Vincent / Weekend In The Dust
Love This Giant / 4AD

…

27.
Roisin Murphy / Checkin' On Me
Overpowered / EMI

…

28.
Bibio / Anything New
Mind Bokeh / Warp

…

29.
Antony & The Johnsons / Kiss My Name
Cut The World / Rough Trade

…