ByteFM Magazin am Morgen mit Oliver Stangl

(21.08.2012)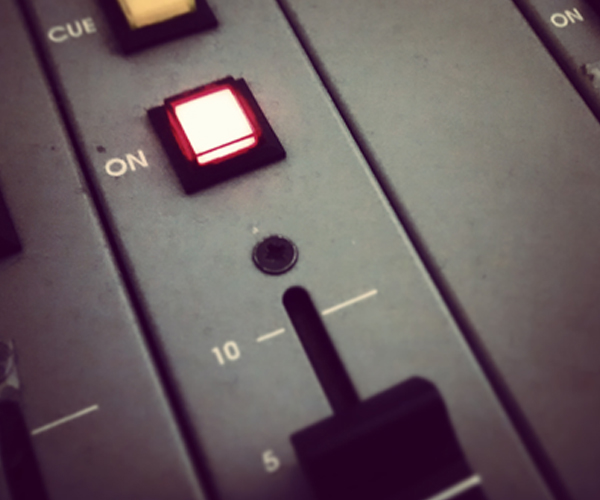 Ausgabe vom 21.08.2012: am Morgen mit Oliver Stangl
Die wichtigsten Themen der heutigen Ausgabe des ByteFM Magazin am Morgen im Überblick:
Wir erinnern an Scott McKenzie. 1967 sang er mit "San Francisco (Be Sure to Wear Flowers in Your Hair)" eine der Hymnen der Flower-Power-Generation. Vergangenen Samstag starb Scott McKenzie im Alter von 73 Jahren.
Geboren am 21. August 1952: Joe Strummer. Als Sänger von
The Clash
wurde er berühmt, am 22. Dezember – mit nur 50 Jahren – starb Joe Strummer an einem nicht diagnostizierten Herzfehler. Heute würde er 60 Jahre alt.
Außerdem zu hören und zu gewinnen: unser aktuelles
Album der Woche von Die Heiterkeit
.
Und auch ein paar Konzerttipps dürfen natürlich nicht fehlen - derzeit auf Tour sind u.a. Giant
Giant Sand
und DIIV.
Alle Tourdaten findet ihr immer auf unserer
Konzertseite
.
Weitere Ausgaben von ByteFM Magazin
Playlist
1.
Of Monsters And Men / Little Talks (Passion Pit Remix) / Island
2.
We Insist! / Custom Device
The Babel Inside Was Terrible / Exile On Mainstream
3.
Magnus Carlson & The Moon Ray Quintet / From Now On
Snowboy presents New Vintage / BBE
4.
Scott McKenzie / Like An Old Time Movie
San Francisco / Epic
5.
Scott McKenzie / San Francisco (Be Sure To Wear Flowers In Your Hair)
San Francisco / Epic
6.
Kid Kopphausen / Hier Bin Ich
I / Trocadero
7.
Lambchop / Sharing A Gibson With Martin Luther King Jr.
OH (Ohio) / Universal
8.
Japandroids / Younger Us
Celebration Rock / Polyvinyl
9.
Charlie Simpson / I Need A Friend Tonight
Young Pilgrim / PIAS
10.
DIIV / Doused
Oshin / Captured Tracks
11.
Dirty Projectors / Gun Has No Trigger
Swing Lo Magellan / Domino
12.
Johnny Cash & Joe Strummer / Redemption Song
Unearthed / Island
13.
The Clash / London Calling
London Calling / Columbia
14.
The Mescaleros / Johnny Appleseed
Global Agogo / Hellcat/Epitaph
15.
Best Coast / The Only Place
The Only Place (Single) / Wichita
16.
Ariel Pink's Haunted Graffiti / Only In My Dreams
Mature Themes / 4AD/Beggars Group
17.
Frank Ocean / Lost
Channel Orange / Island
18.
Die Heiterkeit / Baby, Wein' Mir Keine Träne Nach
Herz Aus Gold / Staatsakt
19.
The Heavy / What Makes A Good Man? (Original)
What Makes A Good Man? / Counter Records / Ninja Tune
20.
Giant Giant Sand / Slag Heap
Tucson / Fire Records
21.
Ane Brun / Worship (Feat. José Gonzáles)
It All Starts With One / Balloon Ranger Recordings
22.
Yeasayer / Reagan's Skeleton
Fragrant World / Mute/Good To Go
23.
Ry Cooder / Kool-Aid
Election Special / Nonesuch/ Warner
24.
Ry Cooder / Mutt Romney Blues
Election Special / Nonesuch/ Warner
25.
Al Green / Let's Stay Together
East Memphis Music - The Hits & More . . . / Rondor Music International
26.
The National / Slow Show
Boxer / Beggars Banquet
27.
Menahan Street Band / Make The Road By Walking
Daptone Gold / Daptone
28.
Four Tet / Angel Echoes
There Is Love In You / Domino
29.
TuNe-yArDs / You Yes You
W H O K I I I / 4ad
30.
Wilco / Born Alone
The Whole Love / Anti / dBpm