ByteFM Magazin am Morgen mit Michael Hager

(12.11.2013)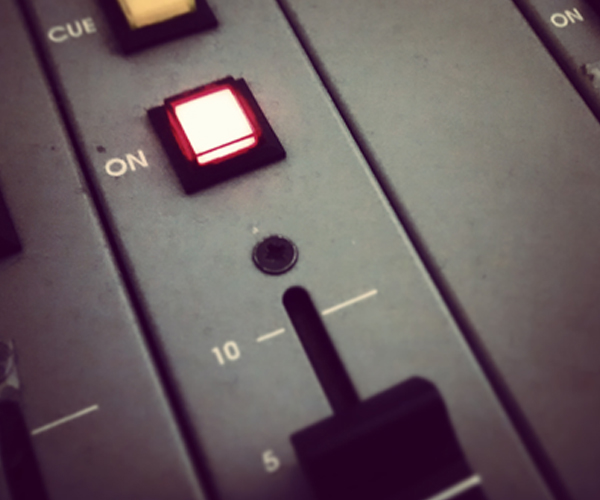 Ausgabe vom 12.11.2013: am Morgen mit Michael Hager
Die Themen heute:
Das Leben ist lustig: Wir erinnern an Loriot, der heute 90 Jahre alt geworden wäre.
Jimmy Hayes - der Gründer dr Acapella-Gruppe The Persuasions wird heute 70 Jahre alt.
British Invasion backwards - John Walker von The Walker Brothers wäre heute 70 geworden.
Errol Brown - der Sänger von Hot Chocolate wird 65.
Mitch Mitchell - der Drummer der
Jimi Hendrix
Experience starb heute vor 5 Jahren.
Boys will be boys: Demnächst werden Seiten aus einem Buch versteigert, das John Lennons auffälliges Verhalten in der Schule dokumentiert.
Und: Neue Musik von
Metronomy
aus ihrem im März 2014 erscheinenden Album "Love Letters"
Weitere Ausgaben von ByteFM Magazin
Playlist
1.
The Child Of Lov / Call Me Up
The Child Of Lov / Double Six Records

…

2.
Loriot & Evelyn Hamann / Begrüßung
Live Aus Dem Palast Der Republik / Universal

…

3.
The Coasters / Shopping For Clothes
Atlantic Rhythm And Blues 1947-1974 Vol.4: (1957-1960)

…

4.
Phosphorescent / Ride On / Right On
Muchacho De Lujo / Dead Oceans

…

5.
Suede / I Starts And Ends With You
Bloodsports / Suede

…

6.
The Rolling Stones / Grown Up Wrong
12 x 5 / ABKCO

…

7.
The Walker Brothers / My Ship Is Coming In
Take It Easy With The Walker Brothers / Mercury

…

8.
The Beatles / Boys
Please Please Me

…

9.
Matthew E. White / Steady Pace
Big Inner / Domino

…

10.
Sun Kil Moon / Glenn Tipton
Ghosts Of The Great Highway

…

11.
Hot Chocolate / Brother Louie
Very Best Of Hot Chocolate / EMI

…

12.
Tune-Yards, ?uestlove, Angelique Kidjo & Akura Naru / Lady
Red Hot + Fela / Red Hot Organization

…

13.
Wet / You're The Best
Wet / Other Exotica

…

14.
Agnes Obel / Pass Them By
Aventine / Play It Again Sam

…

15.
Guz / Drogen Nehmen Und Rumfahren
Der Beste Freund Des Menschen / Rookie

…

16.
Bostro Pesopeo & Pional / Yes
Selected Label Works 4 / Permanent Vacation

…

17.
Polica / Trippin
Shulamith / Memphis Industries

…

18.
Esmerine / Learning To Crawl
Dalmak / Constellation

…

19.
Crystal Stilts / Future Folklore
Nature Noir / Sacred Bones

…

20.
Beach House / Norway
Teen Dream / Cooperative Music

…

21.
The Persuasions / Chain Gang
Man, Oh Man / Capitol

…

22.
The Persuasions / I Just Can't Work No Longer
Acapella / Straight Records

…

23.
Arthur Russell / I Couldn't Say It To Your Face
Love Is Overtaking Me / Rough Trade

…

24.
Wampire / Spirit Forest
Curiosity / Polyvinyl Records/Cargo Records

…

25.
Flying Lotus / All In
Until The Quiet Comes / Warp

…

26.
Metronomy / I'm Aquarius / Soiundcloud

…

27.
The Unused Word / The Healer (Acoustic Cover)
The Healer / The Unused Word

…

28.
Mount Kimbie / Meter, Pale, Tone (Feat. King Krule)
Cold Spring Fault Less Youth / Warp

…

29.
Jimi Hendrix / Fire
Experience Hendrix / Sony

…

30.
Night Beds / Ramona
Country Sleep / Dead Oceans

…

31.
Jagwar Ma / Did You Have To
Howlin / Marathon Artists

…