ByteFM Magazin Der Wochenrückblick

(12.09.2015)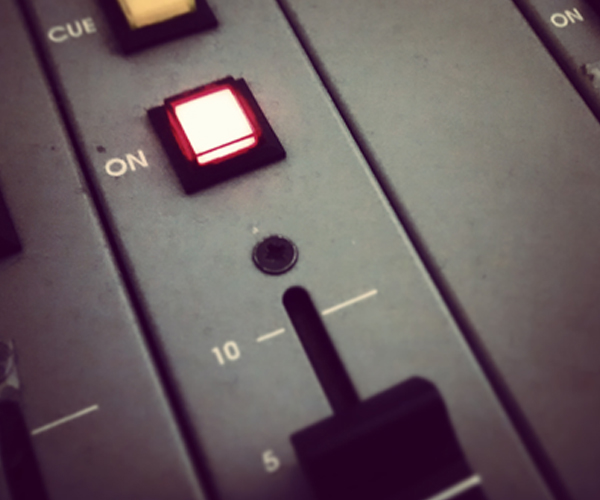 Jeden Samstag: das ByteFM Magazin mit einem Rückblick auf die Sendungen der vergangenen Woche.
Diese Woche unter anderem mit den Geburtstagen von Bernie Dwyer von Freddie And The Dreamers, Tom Fogerty, Rhythmus-Gitarrist von
Creedence Clearwater Revival
,
Moby
und José Feliciano.
Außerdem dabei: Roy Ayers mit seinem signature hit "Everybody Loves The Sunshine" plus einer Spur Funk und Nils Frahms Interpretation einer der berühmtesten Kompositionen von John Cage.
Dazu gibt es Musik von unserem aktuellen Album der Woche von
Beirut
und ein paar Konzerttipps. Alle Tourdaten findet ihr immer auf unserer
Konzertseite
.
Weitere Ausgaben von ByteFM Magazin
Playlist
1.
Totally Mild / When I'm Tired
Down Time / Bedroom Suck Records

…

2.
The House Of Love / Hemingway
Stille

…

3.
The Specials / A Message To You Rudy
We Own The Night

…

4.
Creedence Clearwater Revival / Walk On The Water
Chronicle / Concord

…

5.
Creedence Clearwater Revival / Hey Tonight
Pendulum / Concord

…

6.
Creedence Clearwater Revival / Walk On The Water
Chronicle / Concord

…

7.
Creedence Clearwater Revival / Hey Tonight
Pendulum / Concord

…

8.
Unknown Mortal Orchestra / The World Is Crowded
Multi-Love / Jagjaguwar

…

9.
Electric Light Orchestra / Evil Woman
Face The Music / Sony, BMG

…

10.
Landshapes / Lone Wolf
Heyoon / Bella Union

…

11.
Unknown Mortal Orchestra / The World Is Crowded
Multi-Love / Jagjaguwar

…

12.
Electric Light Orchestra / Evil Woman
Face The Music / Sony, BMG

…

13.
Farao / Hunter
Hunter(Single) / Full Time Hobby

…

14.
Beirut / Gibraltar
Gibraltar (Single) / 4AD

…

15.
Death And Vanilla / California Owls
To Where The Wild Things Are / Fire Records

…

16.
Yo La Tengo / Friday I'm In Love
Stuff Like That There / Matador

…

17.
Sofia Kourtesis / Timbre
This Is It / Duchess Box Records

…

Stunde 2:
1.
Destroyer / Times Square
Poison Season / Dead Oceans

…

2.
Erfolg / Klaviermann
Erfolg / Staatsakt

…

3.
Nils Frahm / 4'33" (John Cage Cover)
Late Night Mix / Late Night Mix

…

4.
Jose Feliciano / Light My Fire
Mis Favoritas / Sbme/U.S. Latin

…

5.
Kurt Vile / Pretty Pimpin

…

6.
Björk / I Miss You (Dobie Rub Sunshine Mix)
I Miss You / One Little Indian

…

7.
Roy Ayers / Everybody Loves The Sunshine
Everybody Loves The Sunshine / Universal Music

…

8.
Roy Ayers / Funk The Hole
Tarzan/ Funk The Hole / Rapster

…

9.
Beirut / No No No
No No No / 4AD

…

10.
Borns / 10,000 Emerald Pools
10,000 Emerald Pools (Single) / Interscope Records

…

11.
Freddie And The Dreamers / You Were Made For Me
The Best Of Freddie And The Dreamers / EMI

…

12.
The Beatles / If I Fell
A Hard Day's Night / Parlophone

…

13.
Moby / In This World
18 / Mute

…

14.
Moby / Pale Horses (Apparat Remix)
Pale Horses 12'' / Little Idiot

…

15.
Chic / Everybody Dance
Chic / Atlantic Records

…