ByteFM Magazin am Nachmittag mit Stefanie Groth

(02.02.2016)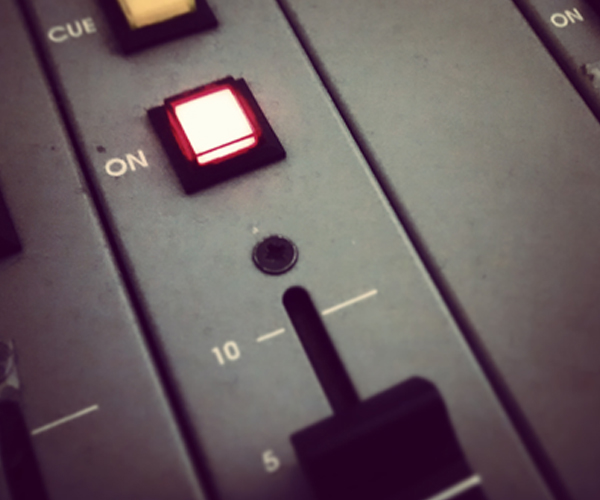 "If I Said You Had A Beautiful Body Would You Hold It Against Me" ?! – Eine Frage die Howard Bellamy von "The Bellamy Brothers" 1979 plagte. Ob er jemals eine Antwort darauf bekam wissen wir zwar nicht, dafür aber, dass er heute seinen 70. Geburtstag feiert. 20 Jahre jünger ist Rober DeLeo, Bassist der in den 90ern bekannteren Grunge Band Stone Temple Pilots.
Das Album der Woche kommt von
DIIV
und trägt den kryptischen Titel "Is The Is Are", und Konzerte gibt es so viele schöne anzukündigen, dass man gar nicht weiß wo man anfangen soll. U.a. präsentiert euch ByteFM demnächst live
Federico Albanese
, Bob Moses und Me And My Drummer.
Weitere Ausgaben von ByteFM Magazin
Playlist
1.
Jill Scott / Closure

…

2.
Me And My Drummer / Likeable?
Escaping Into The Arms Of Who / Me And My Drummer

…

3.
Kat Frankie / The Saint
The Dance Of A Stranger Heart / Zellephan

…

4.
The Leisure Society / Nothing Like This
The Fine Art Of Hanging On / Pinkflag

…

5.
DIIV / Dopamine
Is The Is Are / Captured Tracks

…

6.
Little Richard / Tutti-Frutti
Here's Little Richard / Ace

…

7.
Múm / Green Grass Of Tunnel
Finally We Are No One / Letfield

…

8.
SQRD / Keep Saying
Keep Saying / Fresh Milk

…

9.
Beach Slang / Hard Luck Kid
The Things We Do To Find People Who Feel Like Us / Polyvinyl

…

10.
Erlend Oye / Rainman
Rainman / Bubbles Record

…

11.
Bellamy Brothers / Let Your Love Flow
Bellamy Brothers Feat. "Let Your Love Flow And Others" / Warner Bros. Records

…

12.
Israel Nash / He's In The Woods Again
Rain Plans / Loose Music

…

13.
The Tallest Man On Earth / You're Going Back
The Wild Hunt / Dead Oceans

…

14.
The War On Drugs / Red Eyes
Lost In A Dream / Secretly Canadian

…

15.
Sunflower Bean / Wall Watcher
Human Ceremony / Fat Possum Records

…

16.
Tame Impala / Disciples
Currents / Caroline

…

17.
Bob Moses / Too Much Is Never Enough
Days Gone By / Domino

…

18.
Du Monde / Black Flag

…

19.
Stone Temple Pilots / Plush
Core / Atlantic

…

20.
Bernd Begemann / Ich Habe Meinen Frieden Gemacht Feat. Die Befreiung
Eine Kurze Liste Mit Forderungen / Popup

…

21.
The Preatures / Is This How You Feel
Blue Planet Eyes / Mercury

…

22.
Federico Albanese / Sphere
The Houseboot And The Moon / Denovali

…

23.
AB Syndrom / Taumeln Taumeln
Hey Herz / Herr Direktor

…

24.
Elektro Guzzi / Pentagonia
Parquet / Macro

…

25.
Rocketnumbernine / Deadly Buzz / Juno

…

26.
Rocko Schamoni & Jogging Mystique / Geld Ist Eine Droge
Der Schwere Duft Der Anarchie / Virgin

…

27.
The Go! Team / Reason Left To Destroy
The Scene Between / Memphis

…

28.
Zwanie Jonson / Golden Song (Victoria OST)
Golden Song / Staatsakt

…