ByteFM Magazin am Nachmittag mit Andra Wöllert

(02.08.2016)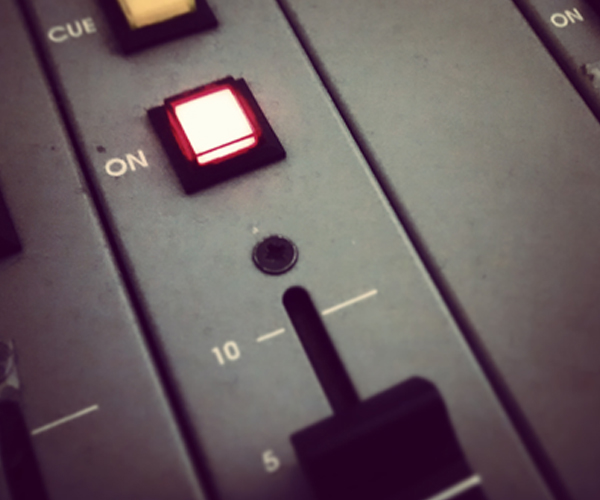 Ausgabe vom 02.08.2016: am Nachmittag mit Andra Wöllert
Hören
Im heutigen ByteFM Magazin am Nachmittag hat sich so einiges versammelt: Wir stellen euch natürlich unser Album der Woche "Boy King" von Wild Beasts genauer vor, aber blicken auch auf die Musikgeschichte rund um den 2. August. Da gilt es, den Geburtstag von The Shirelles-Sängerin Doris Kenner und Deep-Purple-Sänger Joe Lynn Turner zu feiern.
Außerdem erinnern wir an Pink Floyds Road Manager Peter "Puddy" Watts, der heute vor 40 Jahren gestorben ist.
Außerdem preisen wir eine ganz Hand voll Konzerte und Festivals an: Das Down by the River Festival, das Brückenfestival in Nürnberg und das Müssen alle mit Festival in Stade gehören zur erlesenen Runde, genauso wie Konzerte von Ata Kak,
Haiyti
und The Kills.
Weitere Ausgaben von ByteFM Magazin
Playlist
1.
Blood Orange / Best To You
Freetown Sound / Domino

…

2.
The Kills / Doing It To Death
Doing It To Death (Single) / Domino

…

3.
Nick Cave / Stagger Lee
Murder Ballads / Mute

…

4.
Suff Daddy / Paper Proclamation (Feat. Mayer Hawthorne)
Birdsongs / Jakarta

…

5.
The Shirelles / Dedicated To The One I Love
Tonight's The Night / Scepter Records

…

6.
The Beatles / Baby It's You
Please Please Me / Parlophone

…

7.
Tricky / Beijing To Berlin (Featuring Ivy)
Skilled Mechanics / False Idols

…

8.
Stephen Steinbrink / Building Machines
Anagrams / Melodic

…

9.
Chuckamuck / Jeanie Reynolds
Jiles / Staatsakt

…

10.
Thundercat / Them Changes
Where the Giants Roam / Brainfeeder

…

11.
Thundercat / Them Changes
Where the Giants Roam / Brainfeeder

…

12.
Pink Floyd / Speak To Me
Dark Side Of The Moon / Capitol

…

13.
Pink Floyd / Brain Damage
Dark Side Of The Moon / Capitol

…

14.
Tinashe / Ride Of Your Life (Prod. By Metro Boomin)
Ride Of Your Life / RCA

…

15.
Isolation Berlin / Verschließe Dein Herz
Und Aus Den Wolken Tropft Die Zeit / Staatsakt

…

16.
Fatoni Feat. Kryptik Joe / Kann nich reden ich ess (prod. by Dexter)
Yo, Picasso / WSP Records

…

…

…

Stunde 2:

…

1.
Ata Kak / Medofo
Obaa sima / Awesome Tapes From Africa ‎– ATFA014LP

…

2.
Haiyti & Kitschkrieg / Sergio
Toxic / SoulForce Records

…

3.
Wilco / If I Ever Was A Child
Single / dBpm Records

…

4.
Erykah Badu / U Don't Have to Call
But You Caint Use My Phone / Motown

…

5.
Roy Ayers Ubiquity / Everybody Loves The Sunshine
Everybody Loves The Sunshine / Polydor

…

6.
Wild Beasts / Get My Bang
Boy King / Domino

…

7.
Tame Impala / Cause I'm A Man
Currents / Modular

…

8.
Findlay / Off & On
Off & On (EP) / Joyeux Anniversaire

…

9.
Die Nerven / Barfuß Durch Die Scherben
Out / Glitterhouse

…

10.
Deep Purple / Fire In The Basement
Slaves and Masters / RCA Records

…

11.
Hughes Turner Project / You Can't Stop Rock & Roll
HTP / MTM Music

…

12.
Nite Jewel / Was That A Sign
Liquid Cool / Gloriette Records

…

13.
Frank Ocean / Crack Rock
Channel Orange / Island

…

14.
Hiatus Kaiyote / Nakamarra (Rox N Stix Desert Mix)
Recalibrations, Vol. 1 / Sony

…

15.
Maribou State / Midas (Feat. Holly Walker)
Portraits / Counter Records

…