ByteFM Magazin Der Wochenrückblick

(05.03.2017)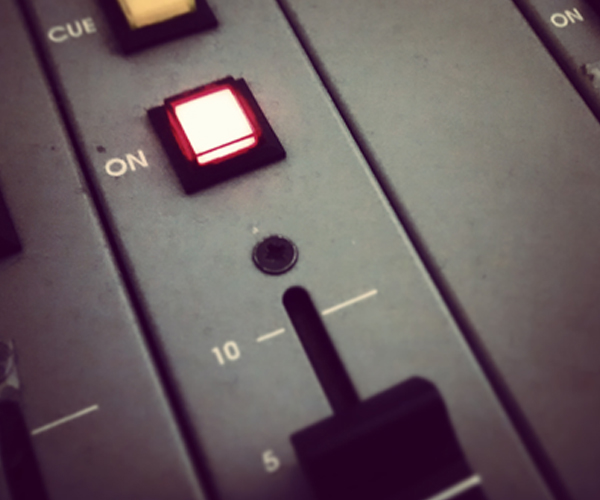 Ausgabe vom 05.03.2017: Der Wochenrückblick
Hören
Jeden Sonntag: das ByteFM Magazin mit einem Rückblick auf die Sendungen der vergangenen Woche.
Diese Woche unter anderem mit dem 50. Geburtstag von Evan Dando von
The Lemonheads
, mit
Lou Reed
, der 75 geworden wäre und mit Sandie Shaw, die als erste britische Frau den Eurovision Song Contenst gewonnen und als Sängerin
The Smiths
inspiriert hat.
Außerdem dabei: Musik von unserem aktuellen Album der Woche von
Candelilla
und einigen Konzerttipps.
Alle Tourdaten findet Ihr wie immer auf unserer
Konzertseite
.
Weitere Ausgaben von ByteFM Magazin
Playlist
1.
Sir Was / In The Midst
Digging A Tunnel / City Slang

…

2.
Christiane Rösinger / Joy Of Ageing
Lieder ohne Leiden / Staatsakt

…

3.
Candelilla / Trocken Und Staubig
Camping / Indigo

…

4.
Marvin Gaye / I Want You
The Very Best (Disc 2) / Motown

…

5.
Leon Ware / Learning How To Love You
Musical Massage / Motown

…

6.
Molly Nilsson / Happyness
Zenith / Dark Skies Association

…

7.
Sandie Shaw / Heaven Knows I'm Missing Him Now
Reviewing the Situation / Pye

…

8.
Sandie Shaw / Hand In Glove
Hello Angel / Rough Trade Records

…

9.
Psychic TV / Godstar
Allegory And Self / Temple

…

10.
The Rolling Stones / 2000 Light Years From Home
Their Satanic Majesties Request / Decca

…

11.
The B-52's / Ain't It A Shame
Bouncing Off The Satellites / Warner

…

12.
Surfer Blood / Six Flags in F or G
Snowdonia / Joyful Noise

…

13.
Digger Barnes / Travelin' Man
Near Exit 27 / barnes & quincy

…

14.
Joy Wellboy / Darklands (Jesus And Mary Chain-Cover)
Before the Sunrise / BPitch Control

…

15.
All Diese Gewalt / Kuppel
Welt In Klammern / Staatsakt

…

Stunde 2:
1.
Austra / Utopia
Future Politics / Pink Fizz Records

…

2.
Joe Strummer & The Mescaleros / Techno D Day
Rock Art and the X-Ray Style / Mercury

…

3.
Harry Belafonte / Banana Boat Song (Day-O)
Calypso / RCA Victor

…

4.
Harry Belafonte / Man Smart (Woman Smarter)
Calypso / RCA Victor

…

5.
The Velvet Underground / Venus In Furs
The Velvet Underground & Nico / Verve

…

6.
Lou Reed / Vicious
Transformer / RCA

…

7.
Candelilla / Transformer
Camping / Indigo

…

8.
Cloud Nothings / Up To The Surface
Life Without Sound / Wichita

…

9.
Schnipo Schranke / Murmelbahn
Rare / Buback Tonträger

…

10.
Evan Dando / The Ballad Of El Goodo
Soundtrack / Empire Records

…

11.
The Lemonheads / The Great Big No
Come On Feel / Rhino Atlantic

…

12.
Joe Cocker, Jennifer Warnes / Up Where We Belong
The Ultimate Collection / Parlophone

…

13.
July Talk / Touch
Touch / Universal

…

14.
Tycho / A Walk
Dive / Ghostly International

…