ByteFM Magazin am Morgen mit Vanessa Wohlrath

(08.01.2018)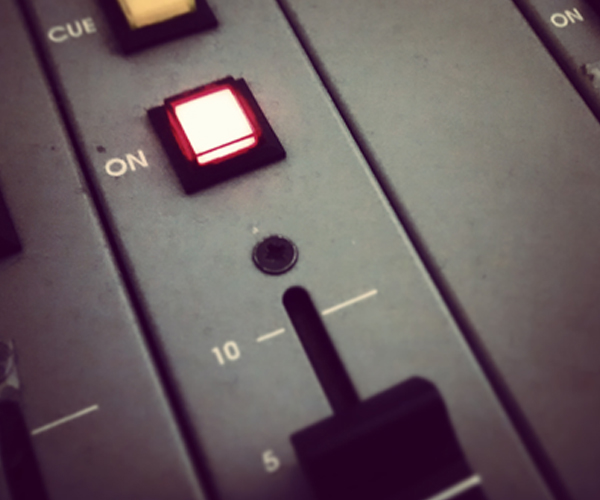 Das ByteFM Magazin mit Musik von France Gall, die gestern im Alter von 70 Jahren in Paris ihrem Krebsleiden erlag. Ebenfalls gestorben ist Ray Thomas, der Mitbegründer von The Moody Blues.
Daneben gibt es aber auch ein paar erfreuliche News: The Clientele, Deer Tick und
Wand
kommen auf Tour, präsentiert von ByteFM, und wir haben ein neues ByteFM Album der Woche von The Green Child.
Weitere Ausgaben von ByteFM Magazin
Playlist
1.
France Gall / Ella, Elle l'a
France / WM France

…

2.
The Moody Blues / The Wildest Dreams
The Other Side Of Life

…

3.
Ata Kak / Obaa Sima
Obaa Sima / Awesome Tapes From Africa

…

4.
Grandmaster Flash & the Furious Five / The Message
Message / Polydor

…

5.
The Whispers / It's A Love Thing
It's A Love Thing / Solar

…

6.
The Whispers / And The Beat Goes On
And the Beat Goes On / Castle Communications

…

7.
Will Smith / Miami
Miami / Columbia

…

8.
Flight Facilities feat. Emma Louise / Arty Boy (Tennyson Remix)
Arty Boy - The Remixes II (EP) / Future Classic

…

9.
Deer Tick / Baltimore Blues No. 1
War Elephant / Partisan Records

…

10.
Sophia Kennedy / Kimono Hill
Sophia Kennedy / Pampa

…

11.
Panda Bear / Boys Latin
Boys Latin (Single) / Domino

…

12.
The Green Child / Her Majesty II
The Green Child / Upset The Rhythm

…

13.
Thundercat / Show You The Way (Feat. Michael mcdonald & Kenny Loggins)
Drunk / Brainfeeder

…

Stunde 2:
1.
Kenny Loggins / Whenever I Call You "Friend" (Feat. Stevie Nicks)
Nightwatch / Columbia

…

2.
The Doobie Brothers / What A Fool Believes
Minute By Minute / Rhino/Warner Bros.

…

3.
The Clientele / Lunar Days
Music For The Age Of Miracles / Tapete

…

4.
Serger Gainsbourg / Les Cigarillos
Serge Gainsbourg N° 4 / TP4 Music

…

5.
France Gall / Les Sucettes
Poupée de cire, poupée de son / Caribe Internacional Tres

…

6.
Me Succeeds / Beam You Apart
Into Randomness / Ki Records

…

7.
Esmark / Skern A
Mara I / Bureau B

…

8.
Metronomy / The Look
The English Riviera / Because Music/WMI

…

9.
Adrian Lux / Teenage Crime
Teenage Crime / We Play

…

10.
Nidia Góngora & Quantic / E Ye Ye
Curao / Tru Thoughts

…

11.
Wand / White Cat
Plum / Drag City

…

12.
Sunflower Bean / I Was A Fool
I Was A Fool - Single / Lucky Number

…