ByteFM Magazin am Nachmittag mit Michael Gehrig

(30.03.2018)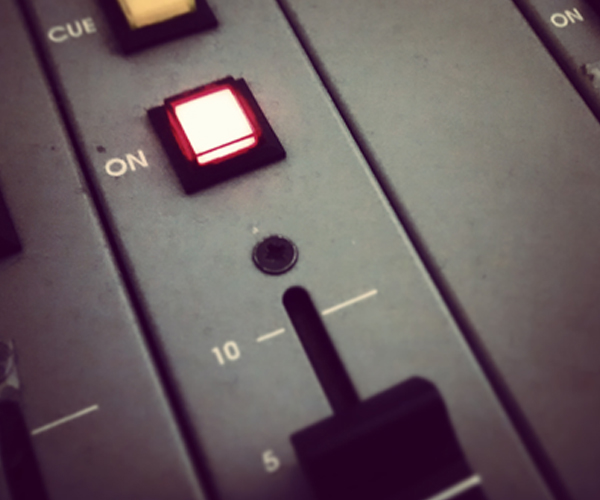 Ausgabe vom 30.03.2018: am Nachmittag mit Michael Gehrig
Hören
Mit Mott The Hoople und Bad Company feierte er in den 70er- und 80er-Jahren große Erfolge. Im Anschluss arbeitete Mick Ralphs mit
David Gilmour
von
Pink Floyd
zusammen und kümmerte sich um seine Solo-Karriere. Was ihm bis heute große Probleme in seinem Leben als Musiker macht: er leidet unter panischer Flugangst, was ihm zuweilen das Touren unmöglich machte. Morgen wird Mick Ralphs 70 Jahre alt.
Außerdem in dieser Ausgabe des ByteFM Magazins: neue Musik von
Tyler, The Creator
, Yung Hurn und Zeal & Ardor. Und Neuigkeiten von The Get Up Kids.
Weitere Ausgaben von ByteFM Magazin
Playlist
1.
Wargirl / Arbolita
Arbolita EP / Lab259

…

2.
Joan As Police Woman / What Was It Like
Damned Devotion / Pias

…

3.
Broken Social Scene / Sentimental X's
Forgiveness Rock Record / Arts & Crafts

…

4.
The Get Up Kids / Valentine
Something To Write Home About / Vagrant Records

…

5.
Yung Hurn / Sie schauen
Sie schauen (Single) / Live From Earth

…

6.
Kollektiv Turmstrasse / Affekt
Rebellion Der Träumer / Connaisseur Recordings

…

7.
Kool & The Gang / Jungle Boogie
Wild And Peaceful / Island Def Jam

…

8.
Fatboy Slim / Weapon Of Choice (feat. Bootsy Collins)
Why Try Harder – The Greatest Hits / Skint Records

…

9.
Lea Porcelain / Gotta Run
Gotta Run (Single) / Lea Porcelain

…

10.
Mott The Hoople / All The Young Dudes
All The Young Dudes / Sony BMG

…

11.
Bad Company / Can't Get Enough
10 From 6 / Swan Song

…

12.
Altin Gün / Cemalim
On / Bongo Joe

…

13.
Sly & The Family Stone / Stand!
Stand! / Epc/Sony

…

14.
Zeal & Ardor / Gravedigger's Chant
Gravedigger's Chant (Single) / Radicalis Music

…

15.
Ida Wenøe / I Am On Your Side
Time Of Ghosts / Rough Trade

…

16.
Quincy Jones / Boogie Bossa Nova
Big Band Bossa Nova / The Verve Music Group

…

17.
Tony Bennett & Amy Winehouse / Body And Soul
AMY / Universal Music

…

18.
Cap'n Jazz / Take On Me
Analphabetapolothology / Epitaph

…

19.
Die Nerven / Niemals
Niemals (Single) / Glitterhouse

…

20.
Tyler, The Creator / OKRA
OKRA (Single) / Columbia

…

21.
Helmut / Silence Suits You
Our Walls / recordJet

…

22.
Meshell Ndegeocello / I Wonder If I Take You Home
Ventriloquism / Naive

…

23.
Children Of Zeus / No Sunshine Tomorrow
The Story So Far... / First Word

…

24.
Jay & The Americans / Come A Little Bit Closer
Come A Little Bit Closer / Capitol Records

…

25.
Killing Joke / Love Like Blood
Laugh? I Nearly Bought One! / Virgin

…

26.
A.A.L. / Now U Got Me Hooked
2012 - 2017 / Other People

…