ByteFM Magazin
Neneh Cherry, Tina Charles & ein Comeback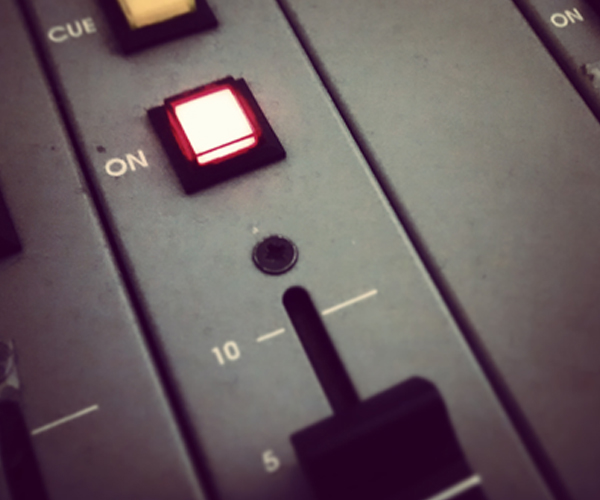 Ausgabe vom 11.03.2019: Neneh Cherry, Tina Charles & ein Comeback
Hören
"I Love To Love" war ihr größter Hit - eine Nummer, die zu einer der bekanntesten der Disco-Ära gehört. Tina Charles hat sie interpretiert. Am 10. März wurde sie 65 Jahre alt.
Zu den Geburtstagssternchen gehören heute außerdem: die schwedische Musikerin
Neneh Cherry
und Flaco Jiménez von den Texas Tornados.
Dazu spielen wir einen Track aus unserem aktuellen ByteFM Album der Woche: "Trust In The Lifeforce Of The Deep Mystery" von
The Comet Is Coming
.
Weitere Ausgaben von ByteFM Magazin
Playlist
1.
Stella Donnelly / Old Man
Old Man (Single) / Secretly Canadian

…

2.
Little Dragon / Lover Chanting
Lover Chanting / Ninja Tune

…

3.
Blondie / One Way Or Another
Parallel Lines / Capitol Records

…

4.
Acid Jesus / On The Couch
Acid Jesus / Alter Ego

…

5.
Henry Canyons / The Cool Side (feat. Zoe Rose Palladino)
Cool Side of the Pillow / Backwoodz Studios

…

6.
Neneh Cherry / Slow Release
Broken Politics / Neneh Cherry

…

7.
The Slits / In The Beginning
In The Beginning / Jungle Records

…

8.
Neneh Cherry / Buffalo Stance
Raw Like Sushi / Virgin Records

…

9.
Neneh Cherry / Woman
The Long Kiss Goodnight (Soundtrack) / MCA

…

10.
The Internet / Next Time / Humble Pie
Hive Mind / Columbia

…

11.
Little Simz / 101FM
Grey Area / Age 101

…

12.
Flohio / Bop Thru
Wild Yout EP / Alpha

…

Stunde 2:
1.
5000 Volts / I'm On Fire
Dancing Nice 'n Slow: The Greatest Hits Of Jesse Green & 5000 Volts / Cloud 9 Music

…

2.
Tina Charles / I Love To Love
I Love To Love – The Best Of / Sony Music

…

3.
Donna Summer / I Feel Love
Summer: The Original Hits / UMG Recordings

…

4.
Deerhunter / Tarnung
Why Hasn't Everything Already Disappered? / 4AD

…

5.
The Comet Is Coming / Because The End Is Really The Beginning
Trust In The Lifeforce Of The Deep Mystery / Impulse

…

6.
Broadcast / Before We Begin
HaHa Sound / Warp Records

…

7.
Talk Talk / Happiness Is Easy
The Colour Of Spring / EMI

…

8.
Polo & Pan / Nana
Caravelle / Hamburger Records

…

9.
Klaus Johann Grobe / Discogedanken
Discogedanken (Single) / Trouble In Mind Records

…

10.
Japanese Breakfast / Road Head
Soft Sounds From Another Planet / Dead Oceans

…

11.
Carla Dal Forno / So Much Better
So Much Better/Fever Dream / Kallista Records

…

12.
The Drifters / Under The Boardwalk
Under The Boardwalk / Atlantic Recording

…

13.
The Drifters / This Magic Moment
All-Time Greatest Hits & More 1959-1965 / Atlantic Recording

…

14.
The Prodigy / Out Of Space
Pay Close Attention : XL Recordings / XL

…

15.
Amberoom / Jazire (Isolée Remix)
Jazire EP / TAU

…