ByteFM Magazin
Britische Top Ten 1964, The Beatles und Gus Dapperton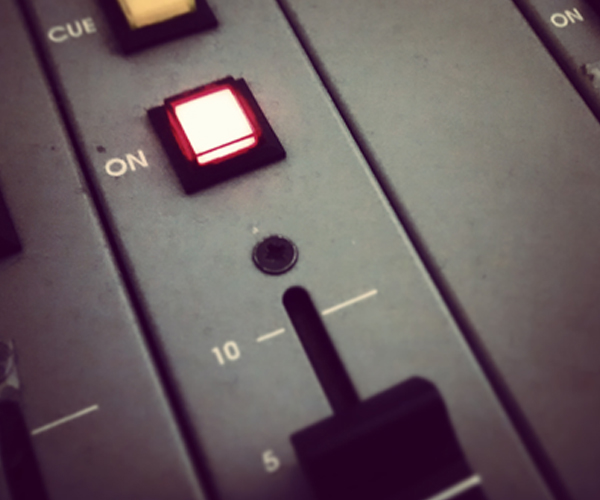 Vor genau 55 Jahren gab es eine Premiere in den UK-Charts: Das erste Mal wurden alle Top Ten Singles von britischen Künstlerinnen und Künstlern performt. Mit dabei: Cilla Black,
The Rolling Stones
und The Dave Clark Five. Im heutigen ByteFM Magazin spielen wir einige dieser Songs aus dem Jahr 1964.
Mit unserem Album der Woche "Trust In The Lifeforce Of The Deep Mystery" von
The Comet Is Coming
machen wir außerdem einen Ausflug in die Weiten des Alls. 80er Jahre Vibe gibt es mit Musik von dem Newcomer
Gus Dapperton
, der für einige Konzerte in Deutschland vorbeischaut.
Weitere Ausgaben von ByteFM Magazin
Playlist
1.
Clickclickdecker / Minutenklopfer
Am Arsch Der Kleinen Aufmerksamkeiten / Audiolith

…

2.
Steve Gunn / Vagabond
The Unseen In Between / Matador

…

3.
Jungstötter / Sally Ran
Love Is / Pias

…

4.
Feels / Awful Need
Post Earth / Wichita

…

5.
Cilla Black / Anyone Who Had A Heart
Anyone Who Had A Heart (Single) / Parlophone

…

6.
The Searchers / Needles And Pins
Needles And Pins (Single) / Pye Records

…

7.
The Beatles / Can't Buy Me Love
Hey Jude / Apple Records

…

8.
The Beatles / I Want To Hold Your Hand
1 / Apple Records

…

9.
Empress Of / When I'm With Him
Us / Terrible Records

…

10.
Blood Orange / Charcoal Baby (Radio Edit)
Charcoal Baby (Single) / Domino Recording

…

11.
Billy Idol / Eyes Without A Face
Eyes Without A Face (Single) / Chrysalis

…

12.
Gus Dapperton / Prune, You Talk Funny
You Think You're A Comic! EP

…

13.
Teleman / Cactus
Family Of Aliens / Moshi Moshi Records

…

14.
Girl In Red / I Need To Be Alone
I Need To Be Alone (Single)

…

15.
Mac Miller / What's The Use?
Swimming / Warner Bros

…

16.
Weval / The Weight
The Weight / Kompakt Digital

…

17.
Julia Jacklin / Body
Crushing / Pias / Transgressive

…

18.
The Comet Is Coming / Birth Of Creation
Trust In The Lifeforce Of The Deep Mystery / Impulse

…

19.
John Maus / Outer Space
Addendum / Ribbon Music

…

20.
Sons Of Kemet / My Queen Is Ada Eastman
Your Queen Is A Reptile / Impulse!

…

21.
Woog Riots / Hello Bus Driver
Hello Bus Driver (Single) / From Lo-Fi To Disco!

…

22.
Etta Bond / Love Me Up
Love Me Up (Single) / Oddchild Music

…

23.
Moritz Krämer / Da Bin Ich Wieder
Ich Hab Einen Vertrag Unterschrieben 1 & 2 (Teil 2) / Tapete Records

…

24.
Sophie Hunger / Tricks
Molecules / Caroline International

…

25.
Albert Af Ekenstam / Made Of Gold
Ashes / 1631 Recordings

…

26.
The Attic Sleepers / Leopard (Radio Edit)
Leopard (Single) / Loftrum

…

27.
Robyn / Ever Again
Honey / Embassy One

…