ByteFM Magazin
Marlena Shaw, Bombay Bicycle Club & Bruce Springsteen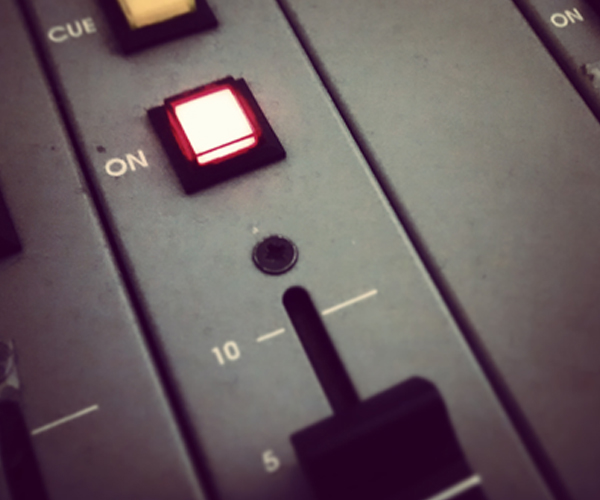 Mit
Little Simz
,
Bruce Springsteen
, No Sugar und Neustem von Bombay Bicycle Club, die das Klapprad wieder ausgegraben haben und gerade an ihrem ersten Album nach knapp 5 Jahren Pause feilen.
Außerdem wird the one and only, the Boss, Bruce Springsteen heute 70 Jahre alt – wir schauen auf seine Anfänge und durchleuchten seine Songtexte.
Und noch ein Geburtstag wird im Magazin zelebriert: die Jazzsängerin Marlena Shaw wurde gestern 77 Jahre alt.
Weitere Ausgaben von ByteFM Magazin
Playlist
1.
Georgia Anne Muldrow / Overload
Overload / Brainfeeder

…

2.
Girl Ray / Show Me More
Show Me More / Moshi Moshi

…

3.
Darjeeling / You're Not a Loner
Hokus Pokus / Listenrecords

…

4.
Thin Lizzy / The Rocker
Vagabonds of the Western World / Decca

…

5.
Chas Hodges / Didn't Want to do it in the first place
Chas Hodges / Talking Elephant Records

…

6.
Bombay Bicycle Club / Eat, Sleep, Wake (Nothing But You)
Eat, Sleep, Wake (Nothing But You) / mmm… Records

…

7.
Little Simz / 101FM
Grey Area / Age 101

…

8.
Kindness / Raise Up
Something Like A War / Female Energy

…

9.
Automatic / Too Much Money
Signal / Stones Throw

…

10.
Wand / Thin Air
Laughing Matter / Drag City

…

11.
Phyllis Dillon / Woman of the Ghetto
One Life To Live / Trojan Records

…

12.
Marlena Shaw / California Soul
The Spice of Life / Cadet

…

13.
Oscar Jerome / Do You Really
Do You Really (Single)

…

Stunde 2:
1.
Radiohead / Ill Wind
A Moon Shaped Pool / XL Recordings

…

2.
Klaus Johann Grobe / Downtown

…

3.
La Chatte / Coeur de Pierre
Crash Océan / Tsunami-Addiction

…

4.
Bruce Springsteen / Spirit in the Night
Greetings from Asbury Park, N.J. / Columbia

…

5.
Bruce Springsteen / American Skin (41 Shots)
High Hopes / Columbia

…

6.
Arcade Fire / Keep The Car Running
Neon Bible / City Slang

…

7.
ClickClickDecker / Bielefeld
Am Arsch der kleinen Aufmerksamkeiten / Audiolith

…

8.
Alice Hubble / Kick The Habbit
Polarlichter / Happy Robots Recordings

…

9.
No Sugar / Peanut Butter Sandwich
Wasting Time With Rock'n'Roll (EP) / Sabotage Records

…

10.
Irving Berlin / Blue Skies

…

11.
Wolf Mountains / No Means No
No Means No (Single)

…

12.
Emma Ruth Rundle / Darkhorse
On Dark Horses / Sargent House

…

13.
Julia Jacklin / Body
Crushing / Pias / Transgressive

…