ByteFM Magazin Shana Cleveland zu Gast

(31.10.2019)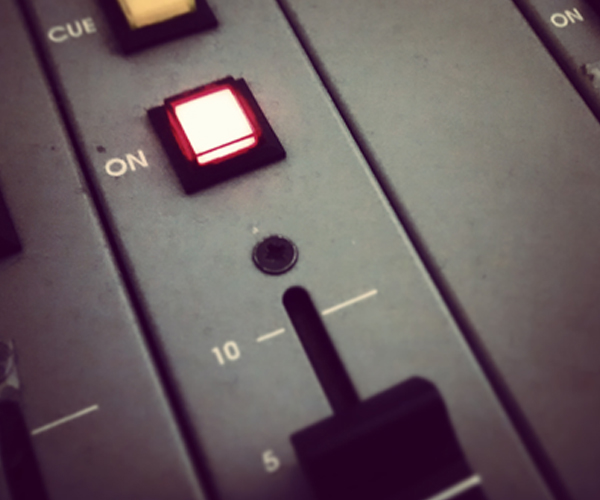 Ausgabe vom 31.10.2019: Shana Cleveland zu Gast
Hören
Shana Cleveland wurde einem größeren Publikum als Sängerin und Gitarristin der Band
La Luz
bekannt. Während bei La Luz allerdings lebensfrohe Surf-Rock-Retromania vorherrscht, ist Shana Clevelands Solomusik eine deutlich introvertiertere Angelegenheit.
Ihr aktuelles Album "Night Of The Worm Moon" wurde unter anderem während der Sonnenfinsternis 2017 aufgenommen. Nicht unwahrscheinlich, dass auch daher die Inspiration für den verträumt klingenden Gesang und die leicht psychedelischen Bandarrangements kam. Ihr Song "Face Of The Sun" aus dem Album war schon Track des Tages in unserem
ByteFM Blog
.
Ende Oktober ist Shana Cleveland in Deutschland auf Tour. Am Tag ihres Auftritts im Hamburger Aalhaus besucht sie uns im ByteFM Magazin bei Christa Herdering.
Shana Cleveland live - präsentiert von ByteFM
28.10.2019 München - Heppel & Ettlich
29.10.2019 Jena - Trafo
30.10.2019 Berlin - Acud
31.10.2019 Hamburg - Aalhaus
Weitere Ausgaben von ByteFM Magazin
Playlist
1.
Sudan Archives / Glorious
Athena / Stones Throw
2.
La Luz / Cicada
Floating Features / Hardly Art
3.
Villagers / Love Came With All That It Brings
The Art Of Pretending To Swim / Domino Recording Co
4.
Pavement / Stereo
Brighten The Corners / Matador
5.
My Bloody Valentine / Soon
Loveless / Creation
6.
Hope Sandoval And The Warm Inventions / Into The Trees
Until The Hunter / Rough Trade
7.
Girl Ray / Show Me More
Show Me More (Single) / Moshi Moshi
8.
Levin Goes Lightly / Nightclubbing
Keine Bewegung 2 / Staatsakt
9.
Levin Goes Lightly / Stroboskop (Single Version)
Stroboskop (Single Version) / Tapete
10.
Faye Webster / Room Temperature
Room Temperature (Single) / Secretly Canadian
11.
The National / Mr. November
Alligator / Beggars Banquet
12.
Michael Kiwanuka / Piano Joint
Kiwanuka / Polydor
Stunde 2:
1.
Homeboy Sandman / Step Inside
Dusty / Mello Music Group
2.
Ali Farka Touré, Ry Cooder / Soukoura
Talking Timbuktu / World Circuit
3.
Ali Farka Touré, Toumani Diabaté / Ruby
In The Heart Of The Moon / World Circuit
4.
Sun Ra / When There Is No Sun
When There Is No Sun
5.
Shana Cleveland / Face Of The Sun
Night Of The Worm Moon / Hardly Art
6.
Shana Cleveland / Don't Let Me Sleep
Night Of The Worm Moon / Hardly Art
7.
Shana Cleveland / Night Of The Worm Moon (Live Bei Bytefm)
8.
Samana / Harvest
Ascension / Fat Cat
9.
Kevin Morby / The Jester, The Tramp & The Acrobat
Still Life / Woodsist
10.
Herrenmagazin / Der Langsame Tod Eines Sehr Großen Tieres
Atzelgift
11.
Idris Ackamoor & The Pyramids / Tinoge
An Angel Fell / Strut